There are many reasons why you may want an alternative. Yours could be in the wash. You are wanting to reduce the number of items you buy. Or simply don't want to spend money.
If this is the case there is a range of other products you can use instead. Although they don't work as well as good quality burping towels. They are suitable if you need something in a hurry. Or your baby doesn't spit up or is a light dribbler.
What can I use instead?
Here are some suggestions on what you can use instead;
• Diapers – By far the most popular alternative. Diapers are absorbent and soft on the baby's skin. The Gerber prefold gauze diapers are ideal for this. This tutorial will show you how to make diapers into them.
• Towels – These are also a popular choice as a replacement. You will already have many of these around the house. So it won't cost you a thing. And they are large enough to capture even the biggest spit-ups. But they aren't fashionable or as soft as spit-up rags. You can go through all the differences in this article.
• Washcloths – You can use these as an alternative. They are a little on the small side but are soft on the baby's skin. We use the same materials for the washcloths and spit-up towels. So we know these are very absorbent.
• Receiving blankets – A receiving blanket is a smaller version of a swaddle. And you can use them as an alternative to a spit-up rag. They provide large coverage and are soft. But they aren't as absorbent.
• Muslin – There is little difference between a muslin and a receiving blanket. The muslin is bigger and made from muslin. These are suitable replacements for spit-up rags. Like receiving blankets, these aren't very absorbent.
• Swaddles – Swaddles are a baby essential so you will already have these. And they make for a good substitute for spit-up rags. They are soft and large but aren't very absorbent. But you can fold them so they soak up more spit-ups while still providing extra coverage.
• Tea Towels – You can use a tea towel instead. They are a good size and absorbent. The main negative is that most are pretty ugly. And you might not like drying the dishes with them once you know what they have been used for.
• Bibs – These can be used instead. We use the same materials for both these products. And are maintained in the same way. This is because they are absorbent and soft. If you choose to use bibs we recommend the larger style as these will give more coverage.
• Old Clothes – You may have lots of them you can use. Fleece pyjama tops are ideal as they are good at absorbing moisture. And are large enough to provide ample coverage.
We hope these ideas have helped you to choose a substitute for spit-up rags. If you have any other tips or used something different we would love to hear about it.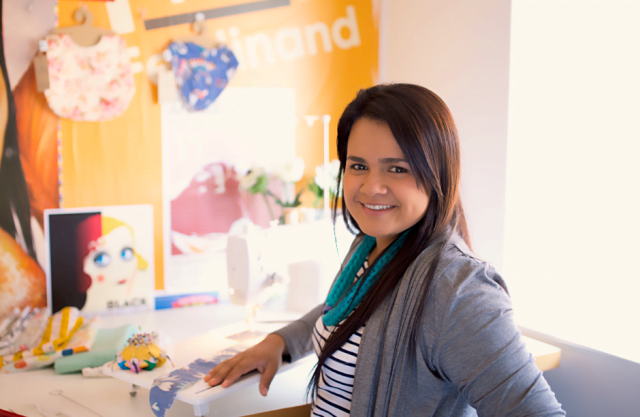 This article was written by Luisa Figueroa. She is the designer and maker of the My Little Love Heart range of baby products.