Christmas is such a special time of year to spend time with family and friends. However, it's extra special if you have a new baby to celebrate with.
It's also a great opportunity to dress them up in some Christmas themed baby accessories. So this is why we have introduced our range of Christmas baby accessories.
Baby Christmas Headband
Our baby Christmas hair accessories are available in both the red and sage colour. We have a selection of styles to choose from which include the newborn bow, baby headband, and headband.
Baby Christmas Bibs
We offer three types of styles of bibs which include the baby bib, bandana bib, and large bib. All of which are available in the red and sage Christmas colours.
Note, we purposely haven't embroidered any of these items so your baby can wear them throughout the whole year.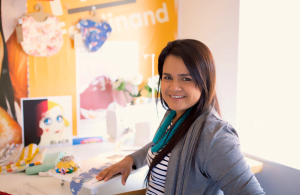 Luisa Figueroa – Designer ProfileOwner, designer, and maker of the My Little Love Heart range of baby products. I have been working within the fashion industry for over 15 years and specialising in baby accessories for the last 5. My love of fashion has enabled me to work and study around the world.