The car seats and accessories will be on everyone's baby essentials list and we recommend doing thorough research on this item. Below we have touched on the basics and suggested some things to look out for. We have also linked to an in-depth buyers guide. These will help you choose the best car seat for your circumstances. With so many styles and types to choose from this purchase can be a minefield.
The age of your baby will depend on which style of car seat you can choose. The current styles available are the rearward facing car capsule, convertible car seat, ISOFIX Compatible, Pram Compatible, forward-facing car seat, and booster. The Mum's grapevine website offers an illustrated buyers guide on car seats.
The type of motor vehicle you own will determine which styles of car seats will be suitable. For instance, the ISOFIX car seats are only available in newer models.
Another decision will be how many children you are planning to have and how quickly. If you plan to have three children in quick succession they might not all fit in standard size car seats.
You should also consider how long you expect to keep the car seat. Each seat is different and is suitable for a different age group. We selected a seat that would see us through for the first four years.
The most important aspect of choosing a car seat is its safety rating. All car seats sold in Australia must be certified to Australian Standards. We also recommended that you don't buy a second-hand car seat. This is because it could have been in a previous crash.
Your budget also has an impact on your choice of car seats. With a price range between $100 and $700, there is a price point for every budget.
When choosing a seat also consider how easy they are to clean. Not the deciding factor but something to keep in mind because they will get dirty.
If I could choose my car seat over again I would strongly consider a portable unit. One where I wouldn't have to wake up the baby when getting her out of the car. Ideally a pram capsule and car seat in one.
There is a huge amount of information available about car seats so keep reading up.
Car shade
With Australia's hot summers buying a window car shade was a must. These are designed to protect the baby from harmful UV rays.
Snap Shades do a type that is vehicle specific. Alternatively, you can buy a roll of the material and install it yourself. If you do want a quick and easy type the suction cup shades are easy to install at a reasonable price.
We opted for a do-it-yourself shade material plus the Outlook Auto Round Shade Twin Pack which was $70.
This post is part of a series of baby essentials articles that provide a comprehensive list of all the must have items for your baby. In this post, we have covered the things to look out for when buying a car seat and accessories. We hope this has been helpful for you to choose the baby products you will purchase. Continue reading our next article on essentials for new mums.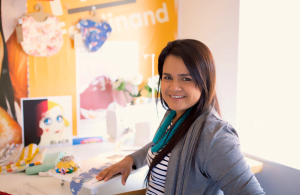 Luisa Figueroa – Designer ProfileOwner, designer, and maker of the My Little Love Heart range of baby products. I have been working within the fashion industry for over 15 years and specialising in baby accessories for the last 5. My love of fashion has enabled me to work and study around the world.