Nappy changing is a big part of a newborn's life as they need to be changed up to 12 times a day. We have included our essential list of changing material below.
Nappies
There are two main types of nappies to choose from, cloth or disposable nappies.
Cloth nappies or modern cloth nappies as they are known offer a selection of styles. These include all in ones, all in twos, and pocket nappies. For more information, the Australian Nappy Association has developed a comprehensive buyers guide.
Disposable nappies are the most popular and are found in every major supermarket. They come in a selection of different sizes based on the babies age and weight.
There are positives and negatives for both types of nappies. The modern cloth nappy is better for the environment and your wallet. Disposable nappies are convenient, quick, and easy to use.
For performance, there is very little difference so the choice on which to use is a personal one.
If you choose disposable nappies we recommend buying a lot. If you see them on special stock up. You will be going through 2,500 to 3,000 nappies in the first year.
We chose the Huggies brand of disposable nappies. This is because they had a blue line indicator on the newborn nappy so you could easily tell when it was full.
As we didn't use modern cloth nappies we won't recommend any brands.
Nappy rash cream
A nappy rash cream soothes your babies skin when nappy rash occurs. It should be one of the first things on your baby essentials list and you will continue to buy for many years to follow.
When it comes to the brand to choose there is only one that comes to mind. Sudocrem, it is the go-to nappy rash cream and for one reason only. It Works.
Sudocrem comes in a variety of styles and sizes. We suggest buying a few tubs and tubes of each. One for your nappy bag, medicine cupboard, and change table.
Wipes
There are many types of baby wipes to choose from. Most major retailers and chemists stock one form or another so find one that's suitable for you.
Stock up as you will be using a lot and for a long period of time. Like the Sudocrem, buy a few different packages so you can have them around the house and in the car and nappy bag.
Our preference was the Huggies with no fragrance. This was to reduce the number of chemicals used. It was also available at our local supermarket and at a reasonable price.
Change table
I have touched on the changing table in the nursery furniture article so won't go into further details here.
Changing Mat
Most changing mats come with the table or the bath so please refer to those sections for detailed information.
We did also had a small portable changing mat that went everywhere with us. We do suggest buying one of these as it can be kept in the nappy bag and be used at a moment's notice.
You should choose one which is washable and small enough to be carried with you. Alternatively, K-mart offers a clutch portable change mat which is cheap.
Swimming Nappies
If you plan to take your baby to swimming lessons or to the swimming pool swimming nappies are a must have. Most pools will not let your baby in the water without them.
We liked the Huggies "Little Swimmers" swimming nappies. They come in a pack of between 10 and 12 depending on the size you buy. They are available in small (7–12kg) medium (11–15kg) and Large (14kg+). One pack will be enough to start off with.
For those who want an environmentally friendly option Little Swimmers off an alternative swimming nappy.
Nappy Bag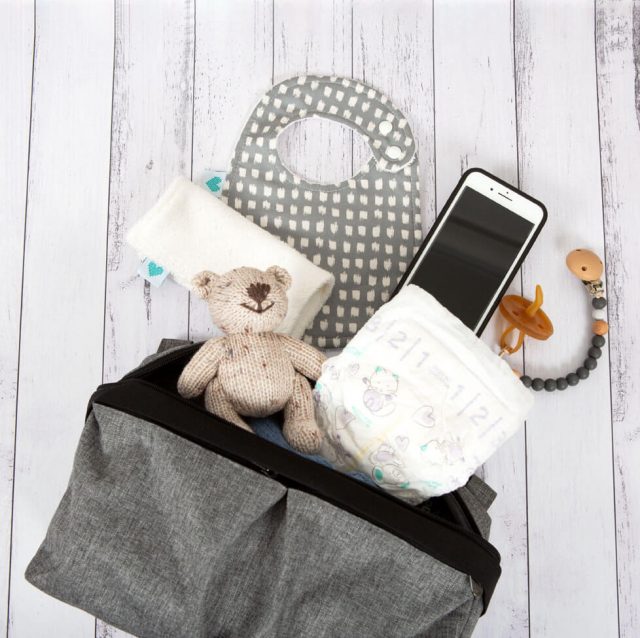 Nappy bags are a practical fashion accessory so make sure you choose one that fits your personality and lifestyle.
The price will play a big part in your choice as they can vary from $80 to $500.
There are certain things you should look for in a bag. The most helpful feature I found was an outside pocket to keep wipes. This enables easy access for quick changes. Ideally, your nappy bag will have both shoulder straps and handles. Another feature was a thermal compartment where I could keep the milk warm.
Most of all a nappy bag should have plenty of room to store all your necessary items for when you venture out.
We won't suggest a nappy bag as it is such a personal choice. Your budget and style will play a huge part in which one you choose.
Disposable bin bags
This is another inclusion for your nappy bag. Purchase a few rolls of small disposable bin bags. This is for putting your soiled nappy in after changing.
The cheap small bin bag from the supermarket is fine for this and purchase 2 rolls. Ideally, choose an environmentally friendly disposable bin bag.
This post is part of a series of baby essentials articles that provide a comprehensive list of all the must have items for your baby. In this post, we have covered the nappies and changing essentials. We hope this has been helpful for you to choose the baby products you will purchase. Continue reading our next article on feeding essentials.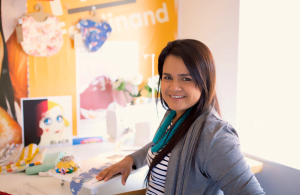 Luisa Figueroa – Designer ProfileOwner, designer, and maker of the My Little Love Heart range of baby products. I have been working within the fashion industry for over 15 years and specialising in baby accessories for the last 5. My love of fashion has enabled me to work and study around the world.