Shopping for newborn clothing is an exciting time. However, with a large selection of styles and types of clothing, the choice can be overwhelming. Here we have outlined what are the essential clothing items you should be adding to your checklist.
The first thing you should know is about baby clothes sizes. Note, every baby is different so please be mindful when purchasing.
Babies  Clothes Sizing Chart
     Size

 

     Age

 

     Weight

 

     0000

 

     Newborns

 

     3kg

 

     000

 

     Up to 3 months

 

     6kg

 

     00

 

     3-6 months

 

     8kg

 

     0

 

     6-9 months

 

     10kg

 

     1

 

     12-18 months

 

     12kg

 

     2

 

     18-24 months

 

     14kg

 
Singlets
One product that you can never have enough of are the singlets. For a newborn, we chose to have the onesie singlets that are designed to pull over the nappy. Choose the singlets that have a stud connector at the bottom so changing can be easier.
We found the normal singlets would scrunch up and leave the belly exposed which isn't suitable for colder climates. However, in winter months these can be used under a onesie but please take care to not overheat your baby.
We had 3 of the onesie style singlets and 6 of the standard, top only style singlets. The material used enables them to stretch so we found them being used for many years.
Both the onesie and standard styles singlets are available in the short sleeve. So, your purchase will come down to personal choice and climate.
Like all the babies' clothing, these come in a range of sizes to suit weight and age. Refer to the babies' clothing sizes guide above to choose the appropriate size. They can be purchased from larger clothes shops including Target, Kmart, and Bonds.
Onesie
The onesie is the staple to any newborn essentials checklist. They will be one of the first things your baby wears and are both comfortable and warm.
Available in both short and long sleeves, these are designed to go over the nappy. The push-button snaps allow you to do a nappy change with relative ease.
Buy a few of the different styles and see what works for you. In the summer months, you will be using the short sleeve types while in winter the long sleeve and long legs. Some brands also offer onesies complete with feet and mittens attached.
Our favourite is Bonds Wondersuit. The zip enables you to change and dress a baby quickly. While the snap fasteners can be slower and more frustrating with a squirming baby. They also come complete with mittens and feet attachments. So covering their hands and feet before bedtime is easy.
When it comes to quantities you can't have enough. We had 6 in the newborn size which should get you started.
Hat or Beanie
Another item which is dependent on the weather. A beanie is ideal to keep the babies head warm in winter. I like the Sherpa style as this also covers their ears. Beanies are perfect for when a baby is awake during those cold days but should not be worn while sleeping.
Just as important for the Australian summer and hot days are hats. When outdoors a hat can assist in shielding the babies eyes and protecting their skin.
You won't need a large number of beanies and hats and they aren't required straight after birth. These and any headwear should never be worn while sleeping.

Socks
Apart from looking super cute, socks can assist in stopping babies feet from getting cold. They also help regulate their temperature and protect them from natural elements.
The climate and choice of the onesie you buy will depend on how many pairs of socks you will need. We recommend purchasing a few pairs of socks in a variety of sizes so the baby can grow into them. The sizing of the socks can be found above per the baby clothes size guide.
When buying socks, make sure they are not to tight. This can cause Sock-line Hyperpigmentation which can cause permanent but harmless scarring.
If you buy the onesie complete with the mittens and feet flaps you won't need as many socks for a newborn. Likewise, if you live in a hot climate you will want to keep your babies feet open to the air so they don't overheat.
As I had my daughter in winter we decide to use tights and leggings rather than socks as they get easily lost. The older and bigger she grew the fewer socks were used and more leggings were utilized.
Shoes
Shoes will be on anyone's babylist essentials. In the early months, they are more of a decorative and stylish item rather than essential. However, after 6 months, they will start to use shoes more often and we found the best to be Attipas.
What I liked about the Attipas range was that they are a lightweight and comfortable shoe. They have a large toe that lets the babies feet move freely and improves cognitive and motor development. Made from materials that are breathable the fine holes release heat from the foot. The sole is made from a non-slip rubber which is both smooth and strong. These are machine washable and fast drying.
We had three pairs of these shoes that were used in constant rotation. Available in a selection of colours, prints, and fun designs.
Blankets
Blankets would make any newborn baby essentials list however there is a time and place for their use. They should only be used when being supervised by an adult and while the baby is awake. They are perfect for using in a pram when it is reverse facing.
As blankets, pillows and other soft objects increase the risk of suffocation they are not to be used in their sleeping area. According to a recent study, 14% of infant deaths from 2011–2014 involved suffocation. Of which 69% involved soft bedding like a pillow or blanket.
The season when the baby is born will determine how many blankets you will need. You should need only one or two and they can be purchased from major retail chains.
A muslin blanket is good for covering a pram and to wrap the baby during summertime. The cotton jersey material is also a good alternative as it is soft, light, and stretchy.
Mittens
Mittens have two main uses. They cover the babies hands to prevent them from scratching themselves and to keep their hands warm.
Generally, I wouldn't suggest buying mittens. A newborn won't be able to comfort themselves by sucking on their thumb and fingers if they are wearing mittens.
In addition, they won't be able to find, feel, and touch the breast during feeding. Skin to skin contact and the sense of touch is important for both mum and baby.
To keep the babies hands warm I suggest using the onesies with the feet and hand coverings. While the babies nails can be kept short with baby nail clippers.
Bibs
When it comes to baby necessities bibs should be high on your checklist. Shopping for bibs can be overwhelming in itself as there are many bib styles to choose from. Here we will stick with the basics and recommend only a few of the styles available.
The first bib we suggest would be the newborn style baby bib. This has two adjustable snap fasteners situated on the neck of the bib. They have been placed on the side rather than the back of the bib. This is for easy access to put on and take off from a newborn.
The second style bib is the bandana dribble bib. This is suitable for a newborn and toddler and perfect for a baby that has started teething. The bandana bib is a stylish bib that has been designed for a baby that drools. Our bandana bib has two layers with a stylish pattern in the front and a cotton bamboo mix on the back. The backing is soft and absorbent to soak up their drool. The space between the two layers and the pleats on the front helps capture the drool.
The last bib you may wish to have is the large baby bib. This has been designed with the same backing as the above-mentioned bibs. It has a large front to cover more of the babies clothes. Ideal as a feeding or a going out bib they are Eco friendly and stylish.
The number of bibs you require will depend on how much they drool and the style you like.
As for the brand, we would recommend our own handmade bibs. These are a quality bib that is long-lasting. Many parents tell us that they have been able to use the bibs for their second and third children.

Fashionable Clothes
We all know how cute babies look in their cute and fashionable clothes. Personally, I would hold off from buying a lot of fashionable items for the first six months. Especially stay clear of two-piece clothing as these items ride up easier.
Also, babies are going to poo and wee a lot so don't buy a large amount. They also outgrow their clothing very quickly.
However, as a new parent, you will want to dress your baby up in some cool and stylish clothes. So a couple of fashionable newborn clothing brands I love are Huxbaby and Bonnie and Harlo.
Baby clothes essentials overview
Zips are your friend, where possible buy products that have zips. Especially in the early months when they are moving around a lot and won't keep still. Zips are easier to do up rather than buttons and will save you a lot of time.
My preference was for one-piece products. Also start out with a few of each until you have a gauge on what you like and use the most. Finally, buy the Bonds Wondersuits. They top my newborn essentials list and your baby will live in them.
This post is part of a series of baby essentials articles that provide a comprehensive list of all the must have items for your baby. In this post, we have covered the newborn baby clothes essentials. We hope this has been helpful for you to choose the baby products you will purchase. Continue reading our next article on nursery furniture and sleeping essentials.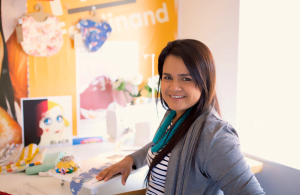 Luisa Figueroa – Designer ProfileOwner, designer, and maker of the My Little Love Heart range of baby products. I have been working within the fashion industry for over 15 years and specialising in baby accessories for the last 5. My love of fashion has enabled me to work and study around the world.