When it comes to bibs there are different types depending on what they will be used for. For instance, a bandana bib differs from a regular bib because they have separate purposes. The bandana-style bib is mainly used when a baby is drooling. In comparison, the newborn baby bib is ideal for when feeding your baby.
Therefore, they will have differences in how they look and function. These include;
SHAPE – The shape of the bandana style is a triangle shape. In comparison, the newborn style is more rounded like a traditional bib.
PLEATS – A good quality bandana-style bib will have pleats on the front. This has been designed for a large amount of drool. And the pleats will capture this instead of soaking through to the baby and their clothes. The newborn style is flat and doesn't have pleats. This is because when feeding your newborn you will only have a small amount of spit-up.
POSITION OF FASTENERS – Depending on the brand you buy, the position of the fasteners may vary. Good quality bibs will have two snap fastening points so your bib can increase in size as your baby grows. The bandana style has them located on the back. This is normal for most bibs. For the newborn style, we have them placed on the 'Arm" of the bib. This is so they can be attached and removed while the baby is feeding so they are not being interrupted.
So in short, the difference between bibs and bandana bibs is their shape, size, pleats and fastening positions. To learn more we have a vast amount of bibs resources to assist you.
This article has been updated in May 2023 to clarify some information.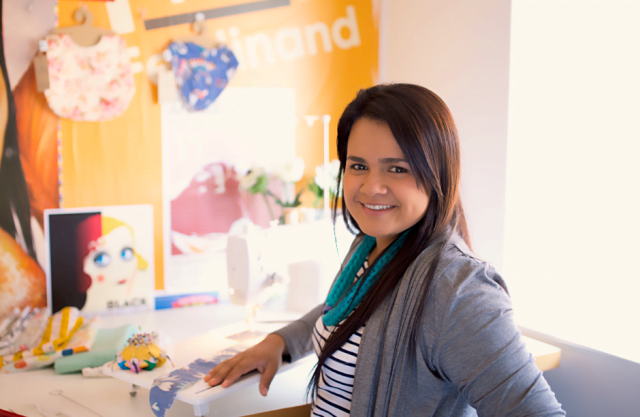 This article was written by Luisa Figueroa — I am the owner, designer, and maker of the My Little Love Heart range of handmade bibs and accessories. I am a mum to a beautiful daughter Natalia. I've been in the fashion industry for over 15 years, specialising in baby accessories for the last 7. My love of fashion has enabled me to work and study around the world.