Imagine this: your friend or family member is expecting. They're only a few months away from that exciting date. You just can't wait to hold the precious newborn in your arms.
But, wait. Have you thought about what you're going to get the parents-to-be?
Of course, they're probably going to receive a lot of gifts over the next few months. But, you could be there to help, too.
If you're lost when it comes to choosing gifts, we've got you covered. Here, we've listed 20 different newborn baby gift ideas that are unique and practical. You're bound to find a gift that you and the soon-to-be parents will love.
1. Nursing Pillow
If the expectant mother is planning on breastfeeding their newborn, you may want to consider a nursing pillow. These are comfortable, fluffy pillows for the newborn to lie on while they're feeding.
Nursing pillows make nursing easier for mothers. Instead of having to constantly adjust the child in order to find a more comfortable position, they simply lie the child down when it's feeding time.
Our self-inflating nursing pillow is a great choice for the expectant mother that you're thinking about.
2. Baby Journal
Who doesn't love memories? Keeping a baby journal is a great way to preserve moments that you may not remember in the future. Think about recording their first smile, their first laugh, and their first steps.
A baby journal book is a lasting gift that will keep your expectant parents smiling for ages. Plus, it's a great keepsake to show to the child when they're older.
Having their memories encapsulated in a booklet is priceless.
If you're looking at gifts for mothers that are early along in the pregnancy, you should consider gifting them a pregnancy diary. Just like baby books, they're great ways to track every memory and moment that they care about.
3. Burp Cloths
Some parents own burp cloths in the hundreds. They are an extremely common baby gift and product that make raising a baby so much easier.
No one wants to get vomited on. So, if you're looking to help your expectant parent avoid the mess, consider gifting burp clothes. We suggest a lot of them.
The expectant parents will be grateful for avoided messes and clean clothes. Look at our selection of burp cloths to find the right one for your expectant loved one.
4. Baby Bibs
Bibs are another item that families probably own in the hundreds. Babies, especially in their earlier years, need bibs to stay even remotely clean while they're eating.
To help your expectant parents avoid a trip to the bath, we suggest helping them stock up on baby bibs. Our selection of bibs gives you many choices, from small bibs for clean babies to large bibs for messy ones.
5. Teething Rings
Teething is arguably the worst time that a parent has while raising a baby. No number of temper tantrums can equate to the pain that a parent feels when their child is teething.
One of the best techniques to battle teething pain is by having the baby use teething rings like these. They sure can get messy, but our anti-bacterial teether can give you and the expectant parents peace of mind.
Be sure to help your expectant loved ones prepare for the teething stages. It may sneak up on them. Luckily, they'll have your teething ring to help when the time comes.
6. Comfy Swaddle
A swaddle is another way to ensure that a baby is comfortable, even if they're still adjusting to life outside of the womb. Comfortable wraps are the easiest, most convenient way to comfort a baby when you're on the go.
With our ethically-made, organic baby swaddles, your expectant loved ones can comfort their young one wherever they are.
7. Baby Blanket
What baby wouldn't love to be wrapped up in a nice, cosy blanket? The truth is that newborns love this feeling.
Because newborns have spent the last several months cosied in the comfort of the placenta, they prefer warm, dark, cosy places after they're born. A blanket is a great way to mimic the womb and keep the child calm in stressful situations.
The parents-to-be will thank you for this one.
8. Newborn Lounger
A lounger is a great option for any parent that is looking to get some work done while the baby is awake. Loungers are places for the baby to lie down without the parent having to leave them on the floor.
The lounger provides a safe location for the baby to lie without the ability to flop over or harm themselves in another way.
Some loungers have interactive games and other attention-getters attached to the top. These entice babies and keep them busy while their parents work to get things done.
Any busy parent would be eternally grateful for the time that you've gifted them.
9. Wooden Name Puzzle
This gift brings several benefits. Of course, it can keep an active baby busy. But, it also helps the baby learn hands-on skills.
Plus, the gift grows with them. As they grow and learn, they use the blocks to spell their own name, make other words, or use as a room display. 
The versatility of this gift is bound to impress the expecting parents.
10. Ultrasound Portrait
If you're extremely close with the expecting parents, it may be appropriate to give them a sentimental gift like a framed ultrasound picture.
Whether you're looking to surprise them or make them cry, this gift is going to be emotional for everyone. The photo is going to be a keepsake for this family forever. Who wouldn't love to see that picture on the wall? 
11. Diaper Bag
Every parent needs a diaper bag, but most of them are unflattering. What some people don't realize is that the diaper bag isn't for the baby, it's for the parent.
Find a diaper bag that suits your loved one's style and gift that to them. They'll be thankful that someone is thinking of them rather than the baby for a change.
Everything for the baby helps, but parents can get lost in the noise sometimes. Suddenly, their lives become about the baby rather than them.
Luckily, incorporating small gestures like a personalized bag can help remove some of the stress.
12. Playmat
A playmat is a baby essential. Not only is it great for the baby to have some tummy time. It's also great for the parents to get a break of their own.
Playmats are especially useful for newborns because they allow the child to play without risk for danger. In fact, they provide comfort while the child is playing.
An interactive play mat is the way to go, especially if you're looking for this gift to give the parents a break every once in a while. If the newborn is distracted, the parent can get something done without having to worry about them.
13. Keepsake Organizer
If you have any keepsakes of the parent, you might want to consider now a great time to gift them. Whether it's a blanket from when they were a baby or their very first onesie, you should consider organizing it into a shadow box or frame.
In fact, you may want to pass the item down for their little one to use.
A sentimental gift is always one of the best kinds of gifts you can give. The value of the gift and the memories it holds only increases over time. 
14. Baby Thermometer
Mothers and fathers always hear horror stories about ill babies in the emergency room. If you want the expecting parents that you're shopping for to keep a level head, you need to gift them a baby thermometer.
Some parents feel that their baby is warm and assume that their child has a fever. Having an official measurement of the fever will help calm the parents' minds when the child isn't ill and give the doctor vital information if the child is ill.
Without a baby thermometer, your expectant parents aren't going to know the difference between the warmth of a fever and the warmth of a blanket.
15. Nose Unplugger
As disgusting as they might seem, nose unpluggers can save a parent's sanity. You may have heard these also referred to as snot suckers.
These are the devices that suck the snot straight out of a baby's nose. While that may seem excessive, it can actually save a child's life.
While a stuffy nose is no reason to run to your nearest emergency room, we should note that children breathe through their noses primarily. Therefore, when their noses are stuffed, they have a hard time breathing more completely.
By using a snot sucker or nose unplugger, you can bring the snot out of the child's nose. This makes it easier for them to breathe. Plus, it may quiet any screaming that comes as a result of the snot.
16. Portable Changing Station
A portable changing station is a parent's dream at a nasty gas station. These kits make it easy to lie a baby down to change their diaper anywhere.
If your expectant parents are ever on the go, a portable changing station is a must.
They'll be thanking you for every bathroom floor and dirty table they don't have to lie their child on.
17. Baby Food Maker
If you're looking for something techy, a baby food maker may be the way to go. Whether you're looking to help the expectant parents save some money or you'd like to see how they handle making their own baby food, a baby food maker is a great gift.
These machines are easy to use and provide a much cheaper alternative to buying racks of baby food. Plus, it allows the creator to choose exactly what goes into every bite.
18. Baby Monitor
Another useful and techy gift is a baby monitor. No matter how laid back you think the expectant parents are going to be, we promise that they'll find a baby monitor so much more useful than they ever could've imagined.
As the years go on, baby monitors become more and more innovation. Most recently, developers have been implementing prevention tactics against SIDS into the baby monitors.
Considering how prevalent SIDS is, we highly recommend that you splurge for these monitors. It could save a child's life. If anything, it will definitely give the child peace of mind. 
19. Lots of Diapers
A newborn baby uses ten to twelve diapers a day! Just think about how that adds up over time.
We know that you may assume that everyone is giving the expectant parents diapers. In fact, they probably are. But, trust us when we say that expectant parents can never have too many diapers.
They will use them all, and they will thank you for the free gift. The next few years will be filled with diaper hauls.
20. Crib Sheets
Lastly, we suggest that you buy cute crib sheets as a newborn baby gift. You'll be surprised as to how many expectant parents put off small details like these until the last minute.
By handing them a gift like this, you'll be giving them something useful that they might not have yet. Plus, they're going to need multiple crib sheets with a messy, little one.
More Baby Gifts
There are endless amounts of newborn gift ideas that you can collect for your loved ones. From baby blankets to crib sheets, we're sure that your loved ones will appreciate whatever you decide to give them and their baby.
Whether you're looking for unique baby gifts or everyday baby gifts, My Little Love Heart is the place to go. We handmake our baby gifts in Australia and offer a variety of choices. This includes bibs, hair accessories, teething rings, burp cloths, and baby accessories.
We even have baby gift packs for those of you who want to give several small gifts. We offer these packs in several different colours.
Check out our baby gifts online today. We're sure that your loved one is going to love it!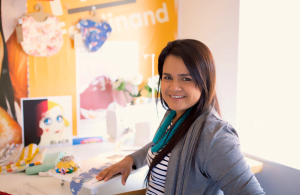 This article has been edited and approved for publishing by Luisa Figueroa, owner, designer, and maker of the My Little Love Heart range of baby products. I have been working within the fashion industry for over 15 years and specialising in baby accessories for the last 5. My love of fashion has enabled me to work and study around the world.