When looking for the perfect burping cloth there are a number of things you need to consider. These include the shape, size, materials, styles and layers. Here we go into more detail on each of these aspects;
Shape
They should be in the shape of an hourglass. This is the most popular and easiest shape to use. It fits over your shoulder while covering your front and back from any spit-ups.
Size
It's preferred to have a larger size so it covers more of your clothing. As you can also use them as a nursing cover it will give you more privacy when breastfeeding. Ours measure 45cm from tip to tip and 22cm at its widest part.
Materials
When selecting one be sure to inspect the materials used. They should have at least two layers and should be made from an absorbent material. We go into further detail in the article on the best materials to use.
Styles and Prints
Choose a colour or pattern to suit your style. Most baby shops will have a large selection of prints to choose from. We have a range of girls' and boys' burping pads.
Layers
Look for a style that has two layers of material. Pads that are one layer tend to be of lesser quality and not as absorbent.
We hope this article has helped you to know what to look for when choosing a burping pad. If you have any questions please feel free to contact me.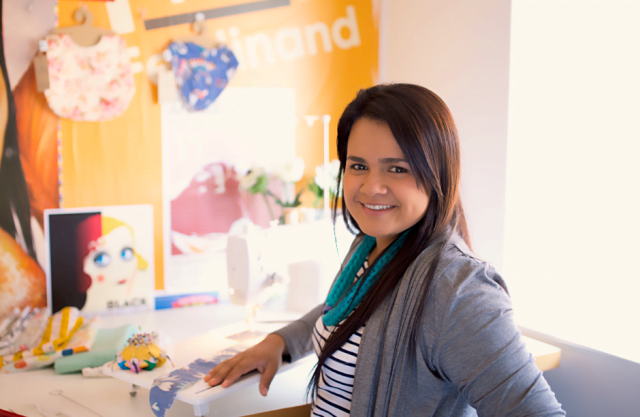 This article was written by Luisa Figueroa. She is the designer and maker of the My Little Love Heart range of burping pads.