We stock a range of bath toys for babies in our East Perth shop that are practical, eco-friendly, and stylish.
Benefits of Baby Bath Toys
We stock two different styles of bath toys in our East Perth shop. These include the Oli and Carol range and the Winnie Parkes brand.
Both of these have many benefits over other types of bath toys. These are;
Mould Free – As there are no holes in these toys, water can't get stuck inside, where mold can grow.
Natural Materials – They are all made from 100% natural rubber. Making sure they are organic and eco-friendly. These are hand-painted using plant-based materials.
Variety of Shapes and Sizes – There are many shapes and sizes to choose from. All with their unique textures and colours. These include fruits and vegetables like carrots, bananas, kale and clementines. While this koala shaped rattle and toy are a favourite.
Versatile – Each of these bath toys can also be used as an organic teether. The Koala rattle can be used as a teether, bath toy and rattle.
Styles stocked in East Perth
We are always updating our stocks in our East Perth shop so feel free to come and have a look at our store for our latest range. Some of the designs we have in stock include;
Arnold the Avocado — A stylish and playful bath toy in the shape of an avocado. Great for use as a teething toy too!
Clementine the Orange — This is a round and flat-shaped slice of an orange. It's easy for the baby to grip and play with in the bath.
Ana the Banana – The texture and colours of the banana bath toy make it a joy for babies to play with in or out of the bath.
Koala's – We have two types of Koala bath toys to choose from. Both are also a teething toy while one is also a rattle. 
Buy online, collect, deliver, or shop in-store
We offer a range of ways to purchase these bath toys. You can order online and collect or have them delivered. Alternatively, you can shop our complete range of products at our shop in East Perth.
Thank you for reading about the baby bath toys we stock in Perth. If you have any questions or would like more information please feel free to contact me or visit us in our East Perth store.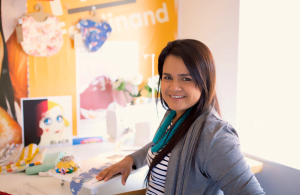 This article was written by Luisa Figueroa. She is the owner of My Little Love Heart.