You have just found out you are pregnant and want to start recording every single moment of your journey. The journals we stock in our East Perth baby shop will give you the opportunity to record every kick and every scan as you document the wonderful 9 months of your pregnancy and beyond!
Come in to view our complete range, learn more or shop online below.
Pregnancy Book Journals stocked at our East Perth store
We offer two different styles of diaries to celebrate your bump. Both have the same internal pages with the difference being the cover. The "9 Month" journal has a mustard colour cover while the "bump" diary has a linen cover. Both of these can be found in stock at our Perth store.
Internal Pages of the Diaries
Both these diaries have the same internal pages where you can record your thoughts and feelings. Other pages include;
Weekly updates from 6 through to 40 weeks
Blank pages to add photos or scans
An area to write down importnant appoinments like obsttrican check ups and hospital appointments
A section to include helpful resources like shopping lists and newborn baby essentials
Information on the parents and details about your baby when they are earthside
Nursery plans and ideas for names
This is just a brief overview of these diaries which we stock in our Perth store. We also have a comprehensive article on all our baby diaries and pregnancy books.
Keepsake Baby Books stocked at our East Perth store
In addition to the pregnancy books, we have a range of diaries and keepsake journals which we stock here in Perth. We are a Perth stockist of the Write to Me selection of memory books. These include;
Raising you in Blue
Raising you in Pink
Baby – The first five years in Blue
Baby – The first five years in Grey
Baby – The first five years in Pink
Baby Jounral – The first year
Other Products
We also stock a range of other products in our baby gifts shop. Here, we handcraft a range of products from our Perth shop. These include bibs, tethers, burp cloths and a selection of girls hair accessories.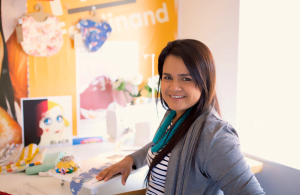 Luisa Figueroa – Owner, designer, and maker of the My Little Love Heart range of baby products. I am a mum of one and have been working within the fashion industry for over 15 years. The last 5 of which has been specialising in baby accessories. My love of fashion has enabled me to work and study around the world.