Congratulations, you are pregnant. Welcome to the roller coaster ride of pregnancy and beyond. We've added this due date calculator to the site for you to get an approximate due date of your baby. We recommend visiting your general practitioner to confirm a more accurate due date. Also, please visit the Australian Government's Health Direct website for pregnancy resources. Please remember that only 5% of births are on the due date.

With this pregnancy calculator, you add the 1st day of your last menstruation period. Then add the typical days in your period.
The baby due date calculator will estimate the start of your next menstruation period and suggest the fertile window.
The pregnancy calculator will provide you with an estimated due date of your baby. This is based on whether you conceive within this time frame.
Women are told their due date is 280 days, or 40 weeks, after the first day of their last period. This, however, assumes each woman has a typical 28-day cycle.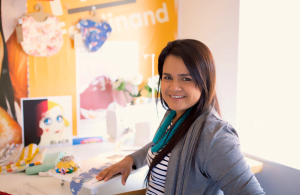 This article was written by Luisa Figueroa. She is the owner, designer, and maker of the My Little Love Heart range of baby products and a mother of one. I have been working in the fashion industry for over 15 years. And specialising in baby accessories for the last 5. My love of fashion has enabled me to work and study around the world.