I remember finding out I was pregnant like it was yesterday. So one of the first things I did was go out and buy a baby diary to record every detail of my pregnancy.
I knew straight away that I had to start preparing. Not only did I need to be organised I wanted to have a keepsake to look back on and recall what it was like being pregnant and record my babies' first years. I wanted to remember everything, the good, the bad, the ups, and the downs.
So when we started our baby shop, it was only natural to include a selection of journals and diaries. These include;
Pregnancy Memory Books
I found the pregnancy memory books to be helpful. To keep all the information, resources, and appointments in one place. And these diaries are perfect for this. We offer two diaries. The Pregnancy Journal — 9 Months  - The beginning of you, and the Bump — pregnancy diary.
Both these journals have the same internal pages. The diaries are stylish and modern with the "9 months" book a beautiful mustard colour. While the "bump" diary has a natural linen hardcover.
To get an idea of what you can expect, we have listed the internal pages below. We have also added a few suggestions and comments on content you may wish to include.
Pregnancy Journal – 9 Months and Bump Journals
The internal pages include ;
Congratulations – There is a section for you to include details on how you found out you are pregnant.
Advice – Once you've told a few people that you are pregnant the advice will start flowing in. "Don't eat this, eat more of that, sleep a certain way, exercise like this" and the list goes on. There is space to write down the advice you receive so you can do your own research later.
Shopping list – Everyone will give you their thoughts on what you should be buying. There is room here to write your shopping list. If you need some ideas we have written our own baby shopping list.
Names – Your family and friends will be quick to give you name suggestions. There is a section to write ideas for both boys and girls' names. I also like looking back to see the name suggestions we were going to call our daughter. We ended up settling for Natalia.
Books to read and online resources – I don't have many regrets during my pregnancy. Yet I do wish I had read up more and was more prepared for childbirth. There is an area in the diary to write down books or online resources you may wish to research. One such resource is the Ngala website.
Nursery plans – Planning your nursery is a huge task. As you will be spending a lot of time here it's important to get it right. Write all your nursery plans in the space provided in the journal.
Birth plans – It's nice to have a birth plan, even to compare how the actual birth was. Add a few notes on how you would like the birth to go.
Weeks 6 through to 40 – Here is where you will be adding the majority of your writing. There is a page per week where you can say how you are feeling. Include your cravings, your size updates and anything you would like to add. Some weeks even have a section where you can include photos. These could be a maternity shoot, personal shots, or even baby scans, the choice is up to you!
Welcome baby – Finally the moment you have been waiting for, to welcome your baby. You can include the time and date of when the baby was born. Also include the weight, length, and the hospital. You may even want to include a little message for them to read at a later date expressing how you are feeling.
These diaries make for an amazing keepsake. You will be able to sit down at a later time with your child and relive everything about your pregnancy. These journals are also ideal pregnancy gifts.
Baby Journals
I enjoyed writing in the pregnancy diaries, so it was only natural to continue to record Natalia's first years. We also stocked these so other new parents would be able to document their memories. The baby journals we offer include;
The first year diary that comes in a linen box.
The first 5 years journal in Grey
The first 5 years journal in Pink
The first 5 years journal in Blue
Raising You in Dusty Pink
Raising You in Navy Blue
Baby's first year book in Linen
The baby journal — the first year is a linen hardcover diary with a gold embossed title and spine. It comes in a beautiful luxury linen box.
We have given an outline of the internal pages and some suggestions you may want to write in your baby's first-year book. They are many milestones and memories to record and this book has plenty of space to do it. These include;
First baby photo – The photo you will look at the most for the rest of your life. And the one that you will share on every social media. You can include this first photo at the very start of the baby diary.
My parent — This is all about you! Add a little note about yourself and your partner. In a few years, you will look back and see how much you have changed.
My siblings — Perfect for adding information about any brothers or sisters. My grandparents — Write a brief description of the grandparents. You may also want to include their hobbies or instead include a message from them to your baby boy or girl.
My uncles and aunts — Depending on the size of your family this could be a quick section to fill out. But, if you are like me, you would need another book. Add your uncles and aunts and if you wish you can include your complete extended family.
The first 9 months — If you didn't write a journal when you were pregnant this section is for you. It's the perfect place to include all the details about your pregnancy and the first 9 months of your baby's life.
The birth — Everyone has a birth story. Some are crazy, some are normal but they are always unique and your own. Include your birth story here. Add details on when you first felt contractions or arriving at the hospital. The labour and finally welcoming your baby to the world.
First family photos – Another beautiful photo that you will cherish forever. Whether you have it professionally done or one taken yourself. Your first family photo will be an amazing keepsake.
My name — We love telling the story of how we came up with our daughters' name (Natalia). Here is the perfect place to include a note on how you decided what to call your baby.
The year I was born — There are always significant events around the world that will happen in your baby's birth year. Or they could be significant for you, either way, there is a section for the year your baby was born.
Welcome home – Following the chaos of the few days at the hospital I couldn't wait to get home. It was such I relief to be in my own space. I loved showing my baby girl around her new home and her nursery. You can include a little note of your own to welcome your baby to their first home.
One to twelve months — The first year of your babies life will fly by with all the firsts and milestones they reach. Here you can write about anything you like. Their personality, interests, eating, friends, their development or even their naughty habits.
First birthday — Your babies first birthday is a memory you will cherish forever. Here, document the moment all your family and friends celebrated your babies first birthday.
First holiday — Write about your very first holiday together as a family. There is a section for you to include your travels and experiences for you to look back on.
Their First Christmas — Your babies first Christmas is always a special one. Your babies first Christmas will provide many joyful memories that you will cherish forever.
First haircut — Include a photo of their very first haircut. Add a brief description of where it took place or any other details you would like to include.
First steps — This is such a special moment you will want to remember. The day when they stood up by themselves and the first time they walked unassisted. Include who was there and where and when it took place.
Teeth — The day their very first baby tooth broke through will be something you would like to add to your journal. Hopefully, they won't be a dribble monster and not suffer too many teething issues.
Parents wishes – Such a special section of the book. As parents, you can include messages for your baby boy or girl especially for them. You can include things about their health, languages, work, friends, travel, where they live, and their personality. The opportunities are endless.
A gift for me- This is my favourite part of the diary. Express your love and feelings for them to read when they are older. This baby's first year book makes for an amazing keepsake book. It gives you plenty of room to write details on your babies' first year of life.
5 Year Baby Diary in Grey, Pink and Blue
Besides the first year baby milestone book, we offer the baby journal – birth to 5 years in grey, pink and blue. The pink baby book keepsake is a beautiful light pink which is perfect for any little baby girl. While the grey baby book would be more suitable for a unisex, gender-neutral, or baby boy. The blue journal is ideal for a newborn boy. All of these have the same internal pages which include;
Photos
Parents
Siblings
Pregnancy
Baby shower
Birth
Name
The year I was born
Grandparents
Uncle and Aunts
The first 12 months
First birthday
First holiday
Their First Christmas
First haircut
First steps
Teeth
Home and Pets
Hospital time
All my firsts
Funny things they said
The first Five Years
Pre-School
Gift for Me
Raising You – Pink and Blue
The raising you journals are completely blank for you to express how you feel about raising your new baby. There are no prompts in this diary so let your creative juices flow. They are available in pink and blue.
Thank you for taking the time to read about the books and journals. I have enjoyed writing this piece so much. It has given me the opportunity to remember all the memories from pregnancy, birth to 5 years old.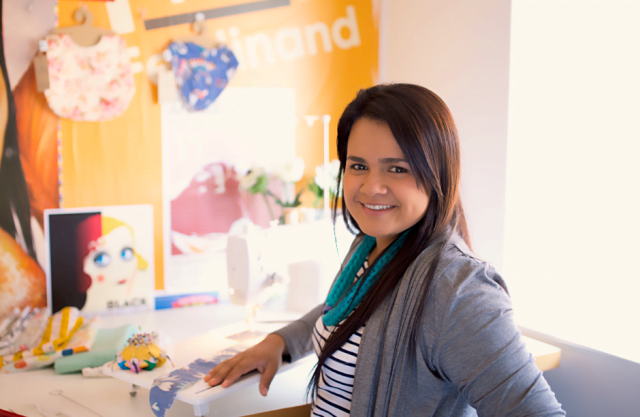 This article was written by Luisa Figueroa – Mother to one daughter. Owner, designer, and maker of the My Little Love Heart product range. I have been working within the fashion industry for over 15 years and specialising in baby accessories for the last 5. My love of fashion has enabled me to work and study around the world.