I remember finding out I was pregnant like it was yesterday.

So one of the very first things I did was go out and buy a baby diary to record every detail of my pregnancy.
So many thoughts going through my head and knowing that my life was going to change forever. Change in a positive way as we were welcoming a new baby into our family.
I knew straight away that I had to start preparing. Not only did I need to
be organised
I wanted to have a keepsake to look back on and recall what it was like being pregnant. I wanted to remember everything, the good, the bad, the ups, and the downs.
Pregnancy Record Books
I found the pregnancy memory books to be helpful. To keep all the information, resources, and appointments in one place. And these diaries are perfect for this.
Both these journals have the same internal pages yet have a different cover. The diaries are stylish and modern with the "9 months" book a beautiful mustard colour. While the "bump" diary has a natural linen hardcover.
To get an idea of what you can expect, we have listed the internal pages below. We have also added a few suggestions and comments on content you may wish to include.

Pregnancy Journal – 9 Months
The internal pages include ;
Congratulations – There is a section for you to include details on how you found out you are pregnant.

Advice – Once you've told a few people that you are pregnant the advice will start flowing in. "Don't eat this, eat more of that, sleep a certain way, exercise like this" and the list goes on and on. There is an area where you can write down the advice you receive so you can do your research later.

Shopping list – Everyone will give you their thoughts on what you should be buying. There is room here to write your shopping list. If you need some inspiration or ideas we have written our own

baby shopping list

.

Names – Your family and friends will be quick to give you name suggestions. Or if you are like me you have been thinking about it for a while. There is a section to write both boys and girls' names down. I also like looking back to see the name suggestions we were going to call our daughter. We ended up settling for Natalia.

Books to read and online resources – I don't have many regrets during my pregnancy. Yet I do wish I had read up more and was a little more prepared for childbirth. There is an area in the diary to write down books or online resources you may wish to research. One such resource is the

Ngala website

.

Nursery plans – Planning your nursery is a huge task. As you will be spending a lot of time here it's important to get it right. Write all your nursery plans in the space provided in the journal.

Birth plans – It's nice to have a birth plan, even to compare how the actual birth was. Add a few notes on how you would like the birth to go.

Weeks 6 through to 40 – Here is where you will be adding the majority of your writing. There is a page per week where you can express how you are feeling. Include your cravings, your size updates and anything you would like to add. Some weeks even have a section where you can include photos. These could be a maternity shoot, personal shots, or even baby scans, the choice is up to you!

Welcome baby – Finally the moment you have been waiting for, to welcome your baby. You can include the time and date of when the baby was born. Also include the weight, length, and the hospital. You may even want to include a little message for them to read at a later date expressing how you are feeling.

Bump – Pregnancy diary
The diary makes for an amazing keepsake. You will be able to sit down at a later time with your child and relive everything about your pregnancy.
Both these pregnancy diaries are
ideal pregnancy gifts
. Either for a friend or family member who has found out they are pregnant. No need to wait until the baby shower to spoil your loved one!
I enjoyed writing in the journal, so it was only natural to continue after the birth of my daughter. So we included three extra books. These are the first year diary which comes in a linen box. And the first five year books which are available in grey and pink.
Baby Journal – Milestone Book
After birth, it can be a chaotic and lonely time. I was always such a busy person. Then
all of
a sudden I was at home with my baby while everyone else was at work. Writing in my diary helped me to express those feelings. As I had become accustomed to recording in my pregnancy journal I couldn't wait to get started on my baby diary.
Below are the options we offer for you to record everything about your babies first's and more.
Baby's first year book
The
baby journal — the first year
is a linen hardcover diary with a gold embossed title and spine. It comes in a beautiful luxury linen box.
5 Year Baby Diary
Besides the first year baby milestone book, we offer the baby journal – birth to 5 years in both grey and pink.
The
pink baby book
keepsake is a beautiful light pink which is perfect for any little baby girl. While the
grey baby book
would be more suitable for a unisex, gender-neutral, or baby boy.
Like the one-year book, there is plenty of room to add information.
Besides the above, the first five years journal has room to write about;
Home and Pets – Describe a little about your home and any pets you may have. This is a great opportunity to talk about your little fur babies.

Hospital time – If you had your baby in the hospital here is the place to write about your stay and experience.

All my firsts- As well as the first steps, teeth, Christmas, and holidays a baby has many milestone firsts. For instance, the first time your baby crawled, rolled over, said words, or the first time they ate solids. This section is ideal for writing about those little milestones.

Funny things they said – When your baby starts talking they will say the most adorable things. Write these down as you will definitely want to remember these gorgeous moments.

1- 5 Years – This seems to be when their personality starts to shine. You will start to notice what interests them. Things like sports, toys, friends, and relatives. Include anything you wish about the first five years of your babies life.

Pre School – Here you will be able to record everything about their preschool. The new games, the friends they meet, and all the things they learned.

Gift for me- Your beautiful words and memories will never

be lost

with this journal. The perfect baby keepsake book which you will be able to go through with your baby when they get older.
Baby Record Book – Grey and Pink
This baby journal birth to 5 years will be the gift that keeps on giving. You will be able to sit down with your child at any time and revisit all the precious memories. As they get older you can pass this on to them. In turn, they can pass it down from generation to generation.
Their future children will be able to read all about their mum and dad. They will also be able to see how things have changed since you were a baby.
Thank you for taking the time to read about the books and journals. I have enjoyed writing this piece so much. It has given me the opportunity to remember all the memories from pregnancy, birth to 5 years old.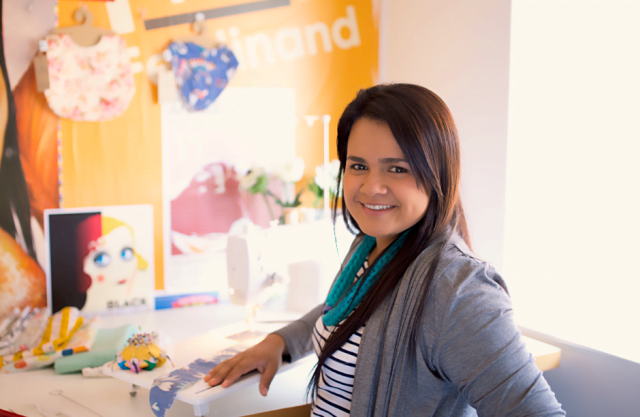 This article was written by Luisa Figueroa
– Mother to one daughter. Owner, designer, and maker of the My Little Love Heart product range.
I have been working within the fashion industry for over 15 years and specialising in baby accessories for the last 5
. My love of fashion has enabled me to work and study around the world.