Description
Looking for a handmade hair bows for girls ? Well you have come to the right place as we hand make a range of gorgeous head accessories.
Whether they are sitting at home watching the latest adventures of Peppa and George, running around the park playing kiss chacey or attending those countless birthday parties and special events, we have the baby girl hair accessories, for all occasions.
We love to get feedback about our products and here is just one of these comments;
"Thanks so much for the lovely items you produced, they are so well made and I know my friend will love them" Laura Taylor, Australia, July 2016
These items are;
Made from 100% cotton or 100% organic cotton
Available in a range of colours and styles
Made from fabrics designed by local and international designers.
Stylish and fashionable fabrics
Hand made in Australia
Note our top knot is handmade in Australia and are made from fabric, not elastic. To learn how to tie these knot headbands view our video;
For estimated delivery times please read our shipping policy. We also take our obligations under consumer law seriously, should you wish to return the items after purchase please review our returns policy.
Product Guide
Age: New born to 10 Years
Dimensions: 69cm long
Product Code:TK-BWS
Country of Origin: Australia
Print: Black and White Stripes
Materials
Cloth Front: 100% cotton or 100% organic cotton
Care Instructions
Warm gentle machine wash at 40 C with similar colours.
Cool iron on reverse side only.
Do not bleach or soak.
Do not dry-clean.
Warning
Please do not leave your baby unsupervised when wearing our items. Some of our products are classed as head and neck attire, making them potentially harmful.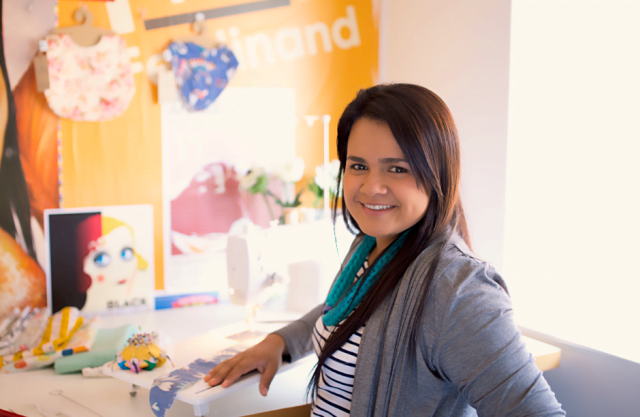 Owner, designer and maker of the My Little Love Heart range of baby products. I have been working within the fashion industry for over 15 years and specialising in baby accessories for the last 5. My love of fashion has enabled for me to work and study around the world, to read more please visit our about me page.