Description
Stand out from the crowd with our Cactus Headband ! Our handmade top knots and headbands will make your little girl feel like a princess.
Our cactus headband is an easy to add accessory for any outfit, whether you are running down to the shops to get the milk or dressing up for Christmas parties, our headbands suite any occasion.
The bow is hand made with cotton fabrics and is hand stitched to the elastic, meaning that no glue is used during the making process.
Our cactus headband is;
Stylish and functional
The bow is hand stitched to the elastic
No glue is used in the making of the headbands
Suitable for all occasions
Our headbands for girls are handmade to order, for estimated delivery options and times please review our shipping policy and should you wish a refund or return an item read our returns policy.
Product Guide
Age: Newborn – 10 Years
Materials
Band: Elastic made from the finest quality nylon and spandex.
Knot: Depending on Fabric chosen it will be 100% cotton or 100% organic cotton.
Care Instructions
Warm gentle hand wash at 40 degrees.
Do not iron.
Please do not bleach or soak.
Do not dry-clean.
Warning
Please do not leave your bubs unsupervised when they are wearing our items. Bibs, headbands and bandanas are all classed as head and neck attire, making them potentially harmful if worn incorrectly.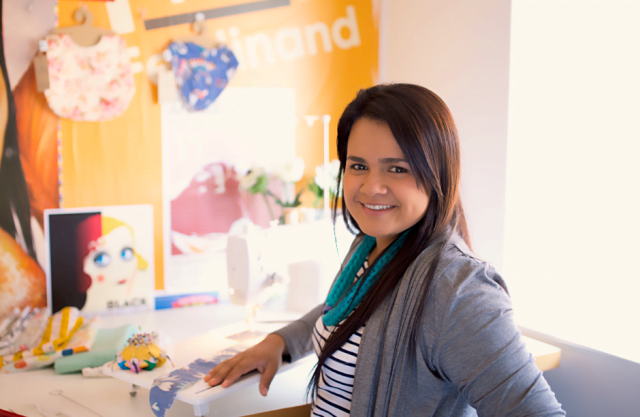 Owner, designer and maker of the My Little Love Heart range of baby products. I have been working within the fashion industry for over 15 years and specialising in baby accessories for the last 5. My love of fashion has enabled for me to work and study around the world, to read more please visit our about me page.