With so many baby feeding products on the market, it's hard to determine which ones to buy and what material is best.
In this article, we discuss the benefits of silicone and bamboo. Both these materials have a lot in common. They are durable, non-toxic, lightweight, and easy to clean. 
But they have other benefits and these are outlined below.
Benefits of Bamboo
Bamboo is a product that is widely used in Children's feeding accessories. There are many benefits to using bamboo as they are biodegradable, anti-scratch, lightweight, and aesthetically pleasing to look at. Here we go into each in more detail;
Biodegradable and Eco-friendly – Bamboo is biodegradable and more environmentally friendly than silicone.
Antibacterial – Bamboo is naturally antibacterial and doesn't need any treatment to make it food-grade.
Anti Scratch – Babies can be rough with their feeding accessories. So having an anti-scratch plate or bowl is a blessing.
Lightweight– Although you won't have many reasons to carry this around the countryside. Bamboo being lightweight is a definite advantage.
Aesthetically Pleasing – The bamboo products are stunning and beautiful to look at. And the natural feeling of the wood can't be beaten. Bamboo often retains the natural colour and pattern of the wood.
These are some of the benefits of having bamboo feeding accessories for children.
Benefits of Silicone
There are many benefits to using silicon for baby feeding accessories. The benefits are that they are microwave, oven and freezer safe. They are also Hypoallergenic, soft and durable. Silicone is long-lasting and available in a range of colours.
We go into each in more detail below.
Microwave and Oven Safe – The silicone bowls are microwave and oven safe. Reducing the time to cook the food for your baby.
Hypoallergenic – There is little chance of your baby having an allergic reaction to silicone feeding items.
Dishwasher safe and easy to clean – Silicone plates are easy to clean and can be placed on the top shelf of the dishwasher.
Soft and Durable – This material is soft and durable so your baby won't be able to break it!
Long lifespan – All silicone feeding products have a long life span so you can use it for any more babies you have.
Colour options – Silicone tableware and cutlery comes in a wide range of colours.
We hope that this article has helped you decide which materials you will use for your feeding sets.
If you have any questions please feel free to contact me.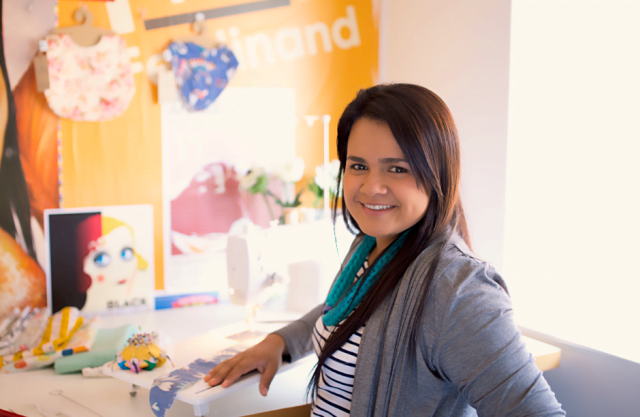 This article was written by Luisa Figueroa who is a mother of one and owner of My Little Love Heart.