You are trying to decide what to put in a baby shower gift basket. Here we have some practical, stylish and affordable ideas. We have also done the hard work for you and have pre-made some baby shower gift sets for you!
What items should you include in a baby shower gift basket?
Here we have provided some ideas on what you can include in your hamper. We have concentrated on stylish, organic, low-cost items that are easily accessible and practical. These are;
Swaddles — One of the most practical items you can give. Muslin wraps are versatile and stylish and perfect to swaddle a baby, cover a pram or use as an ordinary blanket.
Onesies — These are guaranteed to be used straight away. Onesie is a practical gift that you can never have enough off. Make sure you add the ones with the zip, not buttons to your baby shower hamper.
Washcloths — These handmade baby washcloths are soft and ideal for a baby's delicate skin. They are inexpensive so a great inclusion to any gift basket you are making.
Shampoo — Include a small bottle of unscented baby shampoo. This will keep the new baby looking their best.
Diaper Rash Cream — The new parents will be pleased to receive this item. Nappy rash cream is something that will be used for many years.
Wipes — A small pick of wipes will be most welcomed. The parents-to-be can put it in their nappy bag, changing station or keep them in the car. There will always be a time that they are needed.
Hairbrush Kits – Giving the gift of a grooming set is a great unisex present. This way the parents will have everything they need to brush their newborns' hair.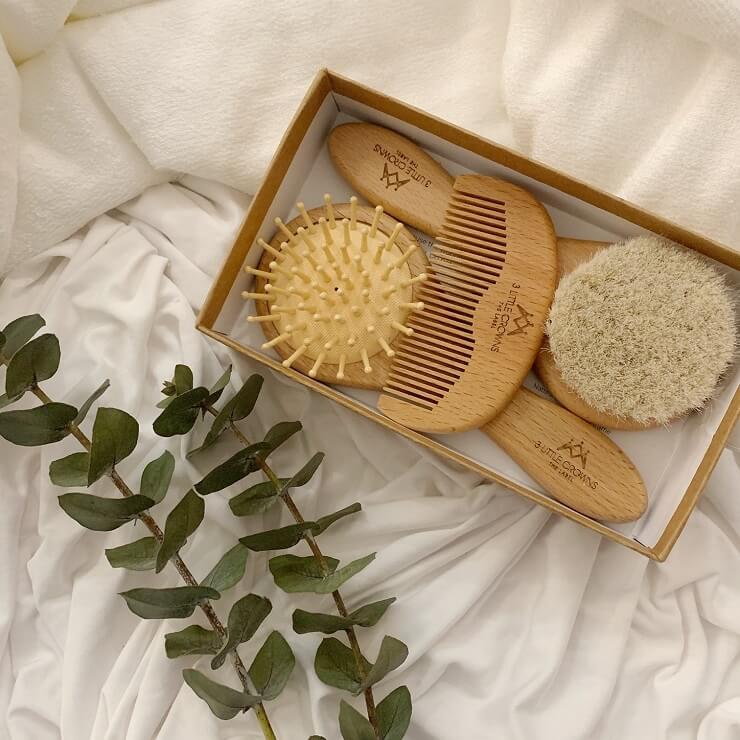 Burp Cloths — When including items for a baby shower basket you can't go past handmade burping cloths. They will protect the parents to be's clothing when burping and your own clothes when it's your turn to hold the baby.
Bibs — Giving the gift of bibs is thoughtful and practical. This will help keep their baby dry when they start drooling.
Teethers — When the difficult time of teething hits. The new parents will be thankful you included a teether in the baby shower basket.
Diapers — We don't recommend giving nappies as a baby shower gift. Unless you are 100% sure about the brand and style the parents want. They are practical but only if the parents-to-be will use them.
Bath Toys — Bath time can be enjoyable. But make it more exciting by adding some natural rubber bath toys or bathtime accessories to the baby shower hamper.
Baby Cloths Hangers — You might be looking for baby gifts that no one thinks of. And the baby hangers are this item. They are practical and useful and you can never have enough.
Reusable Breast Pads — For mums that plan to breastfeed. Reusable breastfeeding pads are practical and eco-friendly inclusion to any hamper.
Feeding Accessories — Baby's grow up quickly. So it won't be long before the new parents will start needing some feeding accessories. And they will be thankful you put some in their baby shower gift.
These are some of the low-cost items that you can include in your build-your-own baby hamper. If you are unsure how much to spend here is a quick guide. There are also a few things that you should avoid giving as a baby shower gift. It would be a good idea to read this before putting together your basket.
We hope this list has been helpful, and if you have any questions please feel free to contact me or visit our gift shop in East Perth.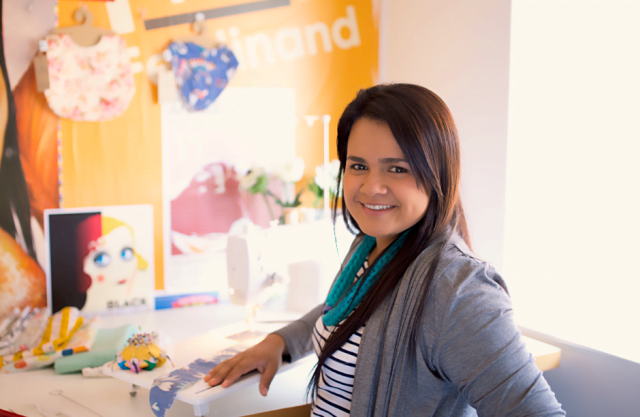 This article was written by Luisa Figueroa. She is the owner, designer and maker of the My Little Love Heart range of baby gifts and accessories. She has been working within the fashion industry for over 15 years and specialising in baby accessories for the last 7. Her love of fashion has enabled her to work and study around the world.