There are two main types. These are the reusable and disposable types.
Reusable Breast Pads
A reusable breast pad is a piece of fabric that's placed in your bra to stop your clothes from getting wet. Once they are soaked through they are removed, washed and reused.
As these are reusable you won't need as many as the disposable type. Buy six packs of 2. This way you can use two packs a day. And not have to worry about washing them for a few days. Every mum will have a different milk supply. So they may need more, while others less. I was using 3 pairs of reusable breast pads a day, but I was producing a lot of milk.
To care for these is simple. You can put them in the washing machine with all your other clothes. And then hang them up or put them in the dryer. We offer many colours including off white and black to match with your clothes.
There are many different brands available but our favourite is our own. The My Little Love Heart ones are made here in Australia with three layers. The top is an absorbent cotton print. Between is a layer of Polyurethane Laminate fabric. Which is absorbent and water resistant. The final layer is a cotton bamboo mix that is gentle on your nipples while also being absorbent. The cost of these is $11.95 for a pack of 2.
Pros and Cons
The biggest benefit is the minimal environmental impact they have. These are made from eco-friendly and organic materials. And after use can be washed and reused. Unlike disposable pads which end up in a landfill. Other benefits include the cost saving, and materials used and you can use them for subsequent babies. To learn more read our benefits and disadvantages of reusable nursing pads article.
Disposable Breast Pads
A disposable pad is a fabric that is placed in your bra when you are leaking breast milk. Once you feel them getting soaked, you can remove them and throw them out.
These can be used as many times a day as you wish. And they should be changed regularly. Breast milk can cause bacteria when in room temperature.
When I used them I preferred the Rite Aid brand. These pads come in a pack of 72 and cost around $10 per pack. We would suggest buying a single pack to start off with. You can then see how much milk you produce. And even if you decide to use reusable pads, you will have this as a backup. They will come in handy if you haven't washed the reusable ones yet. You can also pack them in your nappy bag or car in case of emergencies.
Other protectors and pads
There are many other shields and protectors that can be placed over your breasts. And these perform a range of functions. But these are not for nursing. These include:
Comfort Breast Shell – As I produced a lot of milk I was able to capture it and use it later. I used the Philips /Avent breast shells when feeding my daughter. Their purpose is to collect the leaking milk from the breast. You then pour the excess milk into a bottle for later use. The shells can be used either when breastfeeding or pumping. These are made from silicone and used when the baby is between 0 and 6 months. If you choose to buy these buy two sets of 2. These will be around $15 per set.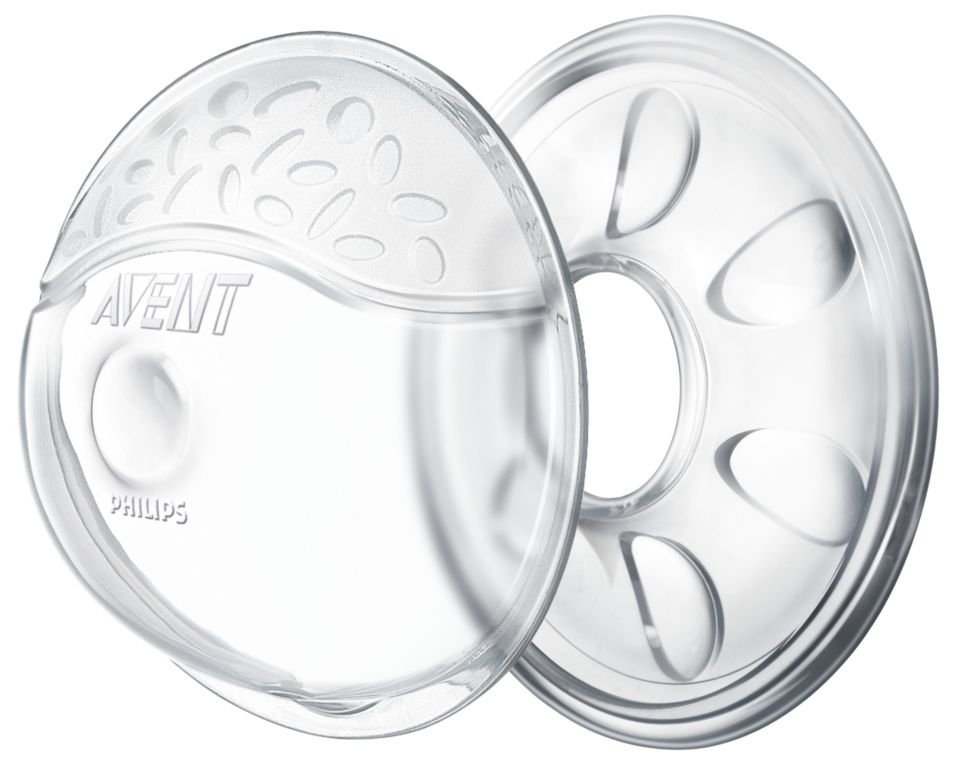 Hydrogel Breast Discs – The Rite Aid Hydrogel breast discs come in a pack of 12. They are sterile and hygienic sealed to provide relief and soothe sore nipples. They also help to heal broken skin. The instructions on how to use them are included in the packaging. We recommend starting off with a pack of 12 discs and purchasing more if need be. The cost for this pack is around $9.00.
I hope you have found this article helpful. If you have any questions or queries please contact me.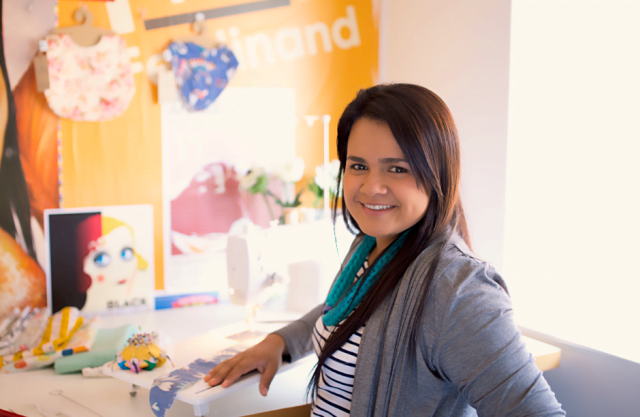 This article was written by Luisa Figueroa. I am the owner, designer, and maker of the My Little Love Heart range of nursing pads. I am a mum to a beautiful daughter Natalia. I've been in the fashion industry for over 15 years, specialising in baby accessories for the last 7. My love of fashion has enabled me to work and study around the world.