As there are no standards governing bibs in Australia. We have compiled a comprehensive article on bib safety to assist you in selecting the safest bib for your baby. But let's start off with the basics.
Are bibs dangerous?
Even though a bib is placed around the baby's neck, on the whole, they are not dangerous. But they are a choking hazard and there are precautions you should take when putting them on your baby. We discuss these below.
Wearing and Sleeping
Babies can wear bibs after 1–2 weeks of age and as long as they still fit. Which could be up to 3 years.
Before use, you should inspect them before putting them on your baby. Check for loose threads and make sure the fasteners work as designed. Then place them around the baby's neck and fastened the snap. The fasteners on our smaller bibs are on the side. While the larger bib and dribble bib has its fastening on the back, behind the neck.
After fastening, check that it fits snugly. It shouldn't cause discomfort or choking. But it should be tight enough not to let drool pass under the bib. You should be able to fit a finger between the bib and neck comfortably.
It doesn't matter which bib you buy. You should always have an adult supervise your baby while wearing them. And they should never be left unattended.
Once the drool seeps through to the back and becomes wet it should be removed and replaced. They should be removed if the baby falls asleep or if you put them to bed. A baby should never wear a bib when sleeping. See this article for other safe sleeping suggestions.
Bibs aren't designed to wear all the time. But there is no harm in them being used a lot. As long as the baby is supervised and it's changed when the back is wet.
Cleaning and Maintenance
It is important to keep them in good condition. So you will get the best out of them. And use them for later children if desired. They should be washed and fully dried the same day they are used to prevent mould. We recommend washing them in a gentle machine wash at 40 degrees. They can be tumbled dry or air dried. For more care instructions on bibs read this article.
Product Safety
Anyone with a sewing machine can start a local business and make bibs. Without having them meet any Australian Standards. So it will be up to you to check which ones are safe. And items you should stay away from. Here are some things to look out for.
Reviews — People are happy to provide feedback on products they have brought and used. So review websites like Google, Facebook, and productreview.com.au are a good sign of what people think of the product.
Recalls — Do a quick search online to make sure the bib you are looking to buy hasn't been recalled. Also, search to see if the Brand themselves have a history of having to recall products. This is a sign of poor quality and safety.
Materials and Components — If it's made with cheap plastics it doesn't mean it's unsafe. But we recommend buying one that is more environmentally friendly. And made from cotton and bamboo. To learn more read our article on bib materials.
Brand Reputation and Bibs Safety
Not only should you research the reputation of the products but the Brand itself. Many don't have feedback about individual products but people comment about the Brand.
Company Reviews — Read the company review as a whole. People may have commented on the delivery delays, customer service, or refund issues.
Reactive and Responsive  — If in doubt email the brand. If they are helpful and responsive it's a good sign of a reliable and reputable company. But not always.
Easily Contactable — Are the company's contact details easily found? Or are you reliant on having to fill out a form? Good companies will have an address, phone number and email address for easy contact.
Good Global Citizen — Are they good global citizens? Giving to charities or supporting local groups. Are they transparent about where and how their product is made? For instance, ours are made here in Australia.
Terms and Conditions — Does their website have returns policies, terms and conditions, privacy policies and shipping information? These terms of service policies are an important aspect of any business.
Do they offer other resources — Most manufacturers will offer resources to help their customers. Things like buyer's guides and care and maintenance information.
Is it safe for a baby to wear a bib?
So in short, it is safe for a baby to wear a bib as long as they are always supervised by an adult. And a baby should never sleep with and bib, head or neck attire on.
I hope this resource has been helpful in determining the safest bib for your baby. Although they are a safe item please ensure an adult supervises the baby at all times. And chooses the correct size bib for your baby.
This article was updated in May 2023 to include extra information about safe use of bibs.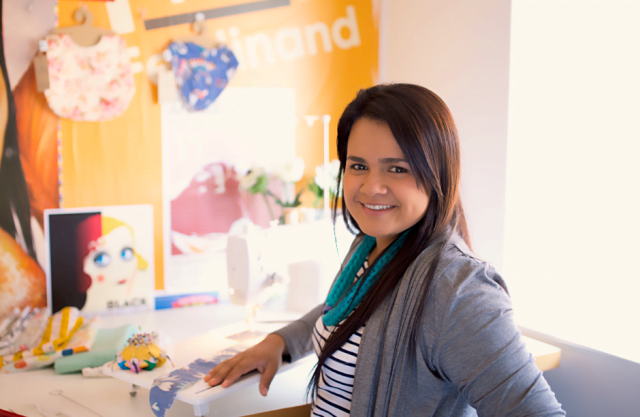 This article was written by Luisa Figueroa – I am the owner, designer, and maker of the My Little Love Heart range of handmade bibs. I am a mum to a beautiful daughter Natalia. I've been in the fashion industry for over 15 years, specialising in baby accessories for the last 7. My love of fashion has enabled me to work and study around the world.