One of the most asked questions we get is "How many bibs do you need for a newborn?" Below we provide our recommendations on how many of each type you should buy.
Newborn Baby Bibs – These are the smallest size and suit a newborn baby. It has fasteners on the side so it can be removed while feeding. We recommend 2 of these to start off with and you can buy more if needed.
Bandana Dribble Bibs – This type of bib is a high-use item, especially when the baby produces large amounts of drool. It will be used mostly between 3 months and 1 year of age when they start teething. We suggest buying 2-3 of the bandana dribble bib for a light dribbler. While heavy droolers will need 6-8. This bib is super absorbent and is best used when they are teething or drooling.
Large bibs – The larger style bibs are for messy eaters, baby's with bigger necks and toddlers. And are ideal to use as a feeding bib. We suggest buying 2 of these to start off with.
Special Occasion Bibs – You will only need one of the special occasion bibs. These can be used for celebrations like christenings, weddings or birthday parties. We have a selection of boho-style bibs that is perfect for this.
Silicone Feeding Bib – This is a feeding bib made from silicone. It comes with a trough to catch dropped food. We recommend buying 1 of these.
Smock Bib – Another type of feeding bib, the smock bib is designed to keep your baby's clothes clean. They have a Velcro neck and long sleeves. This is a versatile bib that can be used for feeding and arts and crafts as they get older. You will only need one of these styles.
Teething Bib – This is a normal bib with a silicone triangle on the end. The idea is the baby chews on the silicone triangle as a teether. You don't need to buy one of these unless you want to try them out.
Binky Bibs – A Binky bib is a normal bib with a fastener on the end. Here you can attach a teether, dummy or anything else you would like. We don't suggest buying any of these. This type of bib is classified as a dummy chain and is required to meet stringent Australian Standards.
I hope this guide helped you determine how many you will need. To learn more about bibs we have these comprehensive resources. And if you have any questions please contact me.
This article has been updated in May 2023 to include additional styles of bibs and the suggested quantities.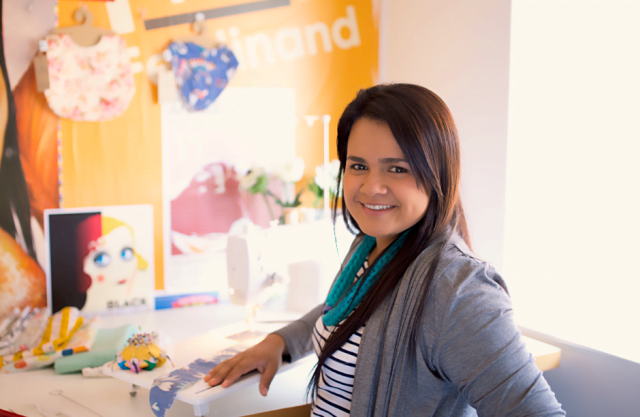 This article was written by Luisa Figueroa — I am the owner, designer, and maker of the My Little Love Heart range of handmade bibs and accessories. I am a mum to a beautiful daughter Natalia. I've been in the fashion industry for over 15 years, specialising in baby accessories for the last 7. My love of fashion has enabled me to work and study around the world.