Feeding a baby can be frustrating. And the last thing you need is for your baby to be pulling off their bib. And with a large variety of bibs to choose from it's hard to work out which newborn bib to buy. They come in a range of sizes, styles, and materials that are suitable for different purposes.
Which type of bib can't a baby pull off
Whichever type of bib you choose, the best way to keep a bib on a baby is to get one with the correct fastening system. This is the part that is located on the "Arms" of the bib. And is put around the back of the baby's neck. The best fasteners are the KAM Snap fasteners. And these are available in either plastic or metal. Both can be machine-washed and tumble-dried. While the Polyacetal plastic snap is suitable for high temperatures and won't rust.
Why do snap fasteners work so well?
Once they are connected they need a little strength to remove. Not a huge amount but more than a baby can manage. Their main purpose is to connect fabrics. And they are industrial grade so designed to last
One of the most popular fasting systems is Velcro. This is because of its low cost. But do not buy bibs will velcro. This type is easily removed by your baby. And the velcro loses its "stickiness". Another type of fastening system is a drawstring. Normally found on vintage-style bibs. Once again stay away from this type of bib as it poses a strangulation and safety risk.
I hope this has helped you choose which bib to buy so your baby doesn't remove it. If you have any questions please contact me.
This article was updated in June 2023 to reduce the amount of unnecessary content on this subject.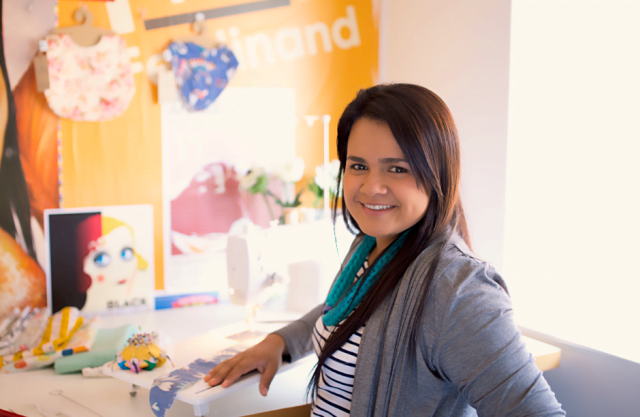 This article was written by Luisa Figueroa — I am the owner, designer, and maker of the My Little Love Heart range of Australian Made bibs and accessories.