At around 3 months your baby may start to drool. Some babies are light droolers while others produce a huge amount of saliva. All of a sudden your babies clothes are constantly wet and you seem to be doing endless amounts of washing. This is where drool bibs become very useful.
What is a drool bib?
A drool bib is a bib that has been designed specifically to capture the saliva a baby produces. Also known as a bandana, triangle, or dribble bib, it helps keep their clothes dry and the baby comfortable.
The main characteristic of this type of bib is the pleats in the front and the triangle shaped style.
It is normally made from organic materials like cotton or bamboo.
When should I start using drool bibs?
We recommend using the baby bib from newborn through to 3 months. This is because it is designed with the fasteners on the side of the bib. This makes it easier to put on and take off as at this age the baby doesn't have strong neck muscles.
When a baby reaches 3 months they should start using a drool bib. At around this time they start to teeth and start producing more saliva.
Do babies need bibs for drooling?
It is a good idea to buy some bibs specifically for drooling. Some babies don't drool much while others a lot. There are many benefits in using a bib. These include;
Keeping your baby dry and comfortable.
Reduce the amount of clothes washing and easy to wash.
Considered the most stylish of all the bibs.
Cost effective compared to buying new outfits.
How many drool bibs do you need?
Of all the different types of bibs available you will use the drool bibs the most. As they are constantly getting wet and need constant washing we recommend 4 to start off with. Some babies will drool more and will go through four a day while other babies won't need any. The best part about this style bib is that they are super cute and fashionable, so even if they are not a huge dribbler they can still look stylish.
Drool bibs vs feeding bib
We are asked regularly what's the difference between a drool and feeding bib. The drool bibs purpose is to keep your baby and their clothes dry while a feeding bib is designed for feeding. The bib for drooling is made with absorbent materials like cotton and bamboo. They have two layers and have pleats in the front to capture excess drool. There are however a few different types of feeding bibs. The silicon bib is popular and comes complete with a catching tray on the bottom, making it ideal for feeding time. A larger bib is another alternative that comes with a big front which covers a lot of the babies clothes and is made with cotton.
What are the best bibs for drooling babies?
Babies can drool a lot, especially when they are teething. That's why it is important to buy a quality bib. Some of the things to look for is that it must be very absorbent, so choose a bit that is made from cotton or bamboo. Bibs that have pleats on the front are ideal for babies that are drooling. The pleats help capture the drool instead of it running off onto their clothes. Also bibs that can be adjusted in size are perfect for a growing baby. We also recommend bibs that are eco-friendly. Cotton and bamboo materials are both environmentally friendly and absorbent.
We hope this article has helped with your purchase on bibs. If there is anything else you would like to know for feel we have missed something please get in touch.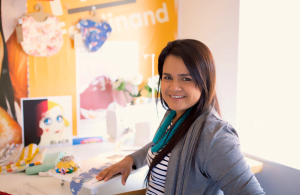 This article was written by Luisa Figueroa. She is the owner, designer, and maker of the My Little Love Heart range of baby products. She is an expert on bibs and has been designing and making and them for over 5 years.