There is nothing quite as terrifying as finding mould in your babies bath toys and this is why you should have mould free bath toys.
But how does mould get into bath toys? Mould is formed when you have a wet surface, like a bath toy and it's mixed with carbon, like bath soap. Put the two together and you get mould.
Once your toys start getting wet and you add carbon( ie soap) mold can start developing within 24- 48 hours. This is not a problem as you can spot it and wipe it off. But when you have a bath toy that has holes, it's hard for you to notice it and clean.
So why is it so bad? Well, mold can produce allergens and can cause allergic-type reactions. This includes skin rashes, runny nose and fever-like symptoms.
Prevention
So if you find a toy that has mould in it we suggest throwing it out. They can be cleaned but you will have the same issue all over again within a few weeks. Yet if you do want to keep it you can clean it and keep it as a standard toy and away from water.
The best way to prevent bath toys from getting mould is to buy an Oli and Carol natural rubber bath toy. These mould free bath toys are handmade from 100% natural rubber. They do not have any holes in them, preventing water from getting inside and mould growing where you can't see it. After use, you should dry thoroughly and keep away from direct sunlight. They should be cleaned regularly to stop any mould from forming.
The Oli and Carol range of non mold bath toys are available in a range of shapes and styles. And double as an organic Teether.
If you would like to know more about our range of mold free bath toys please contact us.
Warning
Always make sure the bath and its toys are cleaned regularly. Never leave the baby alone in the bath or around water. Bath time must be supervised by an adult at all times.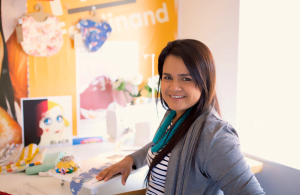 Luisa Figueroa – Designer Profile – Owner, designer, and maker of the My Little Love Heart range of baby products. I am a mum of one and have been working within the fashion industry for over 15 years and specialising in baby accessories for the last 5. My love of fashion has enabled me to work and study around the world.