Being a new parent is difficult. You are thrust into a world of new products and gadgets. And most of the time you have to figure out what the product is and how to use it. In this article we talk about burping pads and how to use them.
What are they and what are they used for?
It is a garment that is made of fabric. The front is printed with designs for girls, boys or plain solid colours. The backing is also fabric but is made with a cotton and bamboo mix. Both of these materials are soft and absorbent.
They have a number of uses but the main one is to protect your, or your visitors' clothing from vomit, spilt milk, and dribble from your newborn. You can also use the back of the cloth to wipe clean the baby's face. This material is soft and absorbent so perfect for your baby's skin. The large size allows you to use it as a nursing cover while you are breastfeeding your baby.
We have compiled a comprehensive list of the other ways you can use these.
How to use them
A burping pad is one of the most straightforward baby products to use.
You simply place it over your shoulder. The thin bit should be on your shoulder blade. While the larger sides protect the front and back of your clothing. This article will help you learn how to burp a baby. Make sure you are covering as much of your clothing as possible and have the printed side facing up.
If you are using it to cover yourself while feeding. Drape it over your breast. Make sure it isn't resting on the baby's face and that the baby has plenty of room to breathe.
When using them to clean your baby's skin or face, be sure to use the white cotton bamboo backing. This is the softest and most absorbent part of the product.
Once finished using them we recommend washing them within 24 hours. This way it won't give mold a chance to grow.
We hope this has been informative. And if you have any questions please feel free to contact me.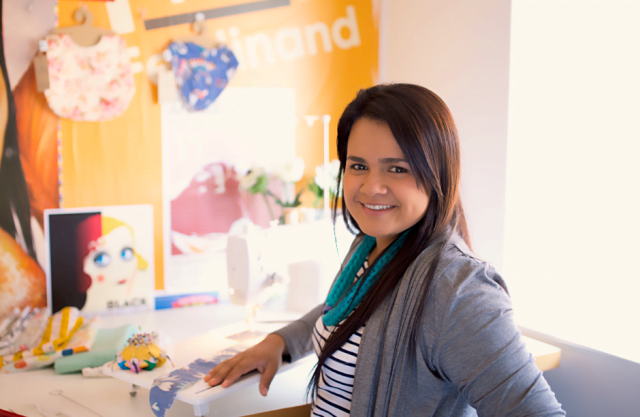 This article was written by Luisa Figueroa. She is the owner, designer and maker of the My Little Love Heart range of spit up towels and accessories. She has been working within the fashion industry for over 15 years and specialising in baby accessories for the last 5. Her love of fashion has enabled her to work and study around the world.