So you have done your research and know what to look for in a burping pad. And now it's time to make a purchase. But where do you buy them from?
This will depend on a few things including how many you would like, your budget, and the quality you are after.
Quality
If you are looking for a cheap one you can buy these from any department store. The problem with buying poor-quality pads is that they won't last long or be very absorbent. And as they aren't absorbent, spit-ups will soak straight through to your or your baby's clothing. Which in turn will create more washing and make them virtually useless.
You can counteract that by buying more. But that defeats the purpose. It will also multiply the amount of laundry and increase the number of resources it takes to manufacture. In turn, increasing your global footprint and cost.
Instead, we recommend buying high-quality burping pads like ours. You can buy these from our online store. Or if you are in Perth you can shop in-store.
Budget
If you are on a tight budget you may have to stick with the cheaper ones from department stores. These will be significantly cheaper than a higher-quality pad. Just keep in mind that they won't last long and you will have to do more washing. Which in the long run won't be cost-effective. If you have a larger budget definitely buy quality burping pads. These save you hours of washing and as time-poor parents, it is definitely worth it.
How many
Here we have outlined how many you should buy. But we suggest starting with 6 high-quality pads. And if you need more you can easily place an order. If you are buying cheaper ones you should stock up with 20. As you will be having to change them more often.
How much do burping pads cost?
Between $5 and $20 each depending on the brand. The cheapest ones on amazon sell for $30 for a pack of 6. But these are low quality and thin. Ours is on the higher side costing $19.95 each. But are handmade with two layers of absorbent fabric. In the end, you will be paying roughly the same amount whether you buy cheap or more expensive ones. But with the cheaper ones you will have more laundry to do.
So in summary, overall you will get better value for money by buying quality burping pads. We handmake these in Australia and can be purchased through us online or in-store.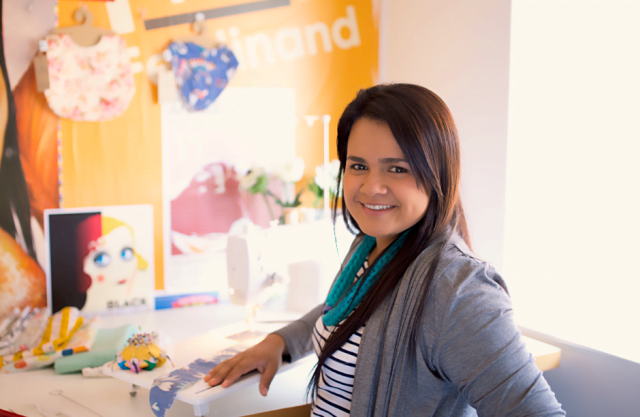 This article was written by Luisa Figueroa. She is the designer and maker of the My Little Love Heart range of homemade burping pads.