As an expectant new parent, you are thrust into the world of baby products. This can be overwhelming and confusing so we've created this in-depth newborn baby essentials article on everything you and your baby will need.
We have broken down the must have baby items into 9 sections. This makes it even easier for you to plan the buying of your essential items.
Section 1 – Newborn Clothing
Section 2 – Nursery and Sleeping
Section 3 – Nappies and Changing Essentials
Section 4 – Feeding Essentials
Section 5 – Bathing Essentials
Section 6 – Baby Safety and Grooming
Section 8 – Car Seats and Accessories
Section 9 – First Time Mum Essentials
We touch on quantities you should buy and our favourite brands. They include real-life tips on what you should be looking out for when purchasing certain products and estimate prices. This is a fantastic resource for planning and budgeting for the expense of a newborn baby. It can be your one-stop resource for your baby's needs.
1. Newborn Clothing Essentials
Shopping for newborn clothing is an exciting time. However, with a large selection of styles and types of clothing, the choice can be overwhelming. Here we have outlined what are the essential clothing items you should be adding to your checklist.
The first thing you should know is about baby clothes sizes. Note, every baby is different so please be mindful when purchasing.
Babies Clothes Sizing Chart
| | | |
| --- | --- | --- |
| Size | Age | Weight |
| 0000 | Newborns | 3kg |
| 000 | Up to 3 months | 6kg |
| 00 | 3-6 months | 8kg |
| 0 | 6-9 months | 10kg |
| 1 | 12-18 months | 12kg |
| 2 | 18-24 months | 14kg |
Singlets
One product that you can never have enough of are the singlets. For a newborn, we chose to have the onesie singlets that are designed to pull over the nappy. Choose the singlets that have a stud connector at the bottom so changing can be easier.
We found the normal singlets would scrunch up and leave the belly exposed which isn't suitable for colder climates. However, in the winter months these can be used under a onesie but please take care to not overheat your baby.
We had 3 of the onesie-style singlets and 6 of the standard, top-only style singlets. The material used enables them to stretch so we found them being used for many years.
Both the onesie and standard styles singlets are available in the short sleeve. So, your purchase will come down to personal choice and climate.
Like all the babies' clothing, these come in a range of sizes to suit weight and age. Refer to the babies' clothing sizes guide above to choose the appropriate size. They can be purchased from larger clothes shops including Target, Kmart, and Bonds.
Onesie
The onesie is the staple to any newborn essentials checklist. They will be one of the first things your baby wears and are both comfortable and warm.
Available in both short and long sleeves, these are designed to go over the nappy. The push-button snaps allow you to do a nappy change with relative ease.
Buy a few of the different styles and see what works for you. In the summer months, you will be using the short sleeve types while in winter the long sleeve and long legs. Some brands also offer onesies complete with feet and mittens attached.
Our favourite is Bonds Wondersuit. The zip enables you to change and dress a baby quickly. While the snap fasteners can be slower and more frustrating with a squirming baby. They also come complete with mittens and foot attachments. So covering their hands and feet before bedtime is easy.
When it comes to quantities you can't have enough. We had 6 in the newborn size which should get you started.
Hat or Beanie
Another item that is dependent on the weather. A beanie is ideal to keep the baby's head warm in winter. I like the Sherpa style as this also covers their ears. Beanies are perfect for when a baby is awake during those cold days but should not be worn while sleeping.
Just as important for the Australian summer and hot days are hats. When outdoors a hat can assist in shielding the baby's eyes and protecting their skin.
You won't need a large number of beanies and hats and they aren't required straight after birth. These and any headwear should never be worn while sleeping.

Socks
Apart from looking super cute, socks can assist in stopping a baby's feet from getting cold. They also help regulate their temperature and protect them from natural elements.
The climate and choice of the onesie you buy will depend on how many pairs of socks you will need. We recommend purchasing a few pairs of socks in a variety of sizes so the baby can grow into them. The sizing of the socks can be found above per the baby clothes size guide.
When buying socks, make sure they are not too tight. This can cause Sock-line Hyperpigmentation which can cause permanent but harmless scarring.
If you buy the onesie complete with the mittens and feet flaps you won't need as many socks for a newborn. Likewise, if you live in a hot climate you will want to keep your baby's feet open to the air so they don't overheat.
As I had my daughter in winter we decide to use tights and leggings rather than socks as they get easily lost. The older and bigger she grew the fewer socks were used and more leggings were utilized.
Shoes
Shoes will be on everyone's essentials list. In the early months, they are more of a decorative and stylish item rather than essential. However, after 6 months, they will start to use shoes more often and we found the best to be Attipas.
What I liked about the Attipas range was that they are lightweight and comfortable shoes. They have a large toe that lets the baby's feet move freely and improves cognitive and motor development. Made from materials that are breathable the fine holes release heat from the foot. The sole is made from a non-slip rubber which is both smooth and strong. These are machine washable and fast drying.
We had three pairs of these shoes that were used in constant rotation. Available in a selection of colours, prints, and fun designs.
Blankets
Blankets would make any newborn baby essentials list however there is a time and place for their use. They should only be used when being supervised by an adult and while the baby is awake. They are perfect for use in a pram when it is reverse-facing.
As blankets, pillows and other soft objects increase the risk of suffocation and they are not to be used in their sleeping area. According to a recent study, 14% of infant deaths from 2011–2014 involved suffocation. Of which 69% involved soft bedding like a pillow or blanket.
The season when the baby is born will determine how many blankets you will need. You should need only one or two and they can be purchased from major retail chains.
A muslin blanket is good for covering a pram and wrapping the baby during summertime. The cotton jersey material is also a good alternative as it is soft, light, and stretchy.
Mittens
Mittens have two main uses. They cover the baby's hands to prevent them from scratching themselves and to keep their hands warm.
Generally, I wouldn't suggest buying mittens. A newborn won't be able to comfort themselves by sucking on their thumb and fingers if they are wearing mittens.
In addition, they won't be able to find, feel, and touch the breast during feeding. Skin-to-skin contact and the sense of touch are important for both mum and baby.
To keep the baby's hands warm I suggest using the onesies with the feet and hand coverings. While the baby's nails can be kept short with baby nail clippers.
Bibs
When it comes to baby necessities bibs should be high on your checklist. Shopping for bibs can be overwhelming in itself as there are many bib styles to choose from. Here we will stick with the basics and recommend only a few of the styles available.
The first bib we suggest would be the newborn-style bib. This has two adjustable snap fasteners situated on the neck of the bib. They have been placed on the side rather than the back of the bib. This is for easy access to put on and take off from a newborn.
The second style is the bandana dribble bib. This is suitable for a newborn and toddler and perfect for a baby that has started teething. The bandana bib is a stylish bib that has been designed for a baby that drools. They have two layers with a stylish pattern on the front and a cotton bamboo mix on the back. The backing is soft and absorbent to soak up their drool. The space between the two layers and the pleats on the front helps capture the drool.
The last bib you may wish to have is the large toddler bib. This has been designed with the same backing as the above-mentioned bibs. It has a large front to cover more of the baby's clothes. Ideal as a feeding or a going-out bib they are Eco friendly and stylish.
The number of bibs you require will depend on how much they drool and the style you like.
As for the brand, we would recommend our own handmade bibs. These are quality bibs that are long-lasting and absorbent. Many parents tell us that they have been able to use the bibs for their second and third children. To learn more read our comprehensive resources on bibs.
Bibs
Fashionable Clothes
We all know how cute babies look in their fashionable clothes. Personally, I would hold off from buying a lot of fashionable items for the first six months. Especially stay clear of two-piece clothing as these items ride up easier. Also, babies are going to poo and wee a lot so don't buy a large amount. They also outgrow their clothing very quickly.
However, as a new parent, you will want to dress your baby up in some cool and stylish clothes. So a couple of fashionable newborn clothing brands I love are Huxbaby and Bonnie and Harlo.
Baby clothes essentials overview
Zips are your friend, where possible buy products that have zips. Especially in the early months when they are moving around a lot and won't keep still. Zips are easier to do up rather than buttons and will save you a lot of time.
My preference was for one-piece products. Also, start out with a few of each until you have a gauge of what you like and use the most. Finally, buy the Bonds Wondersuits. They top my newborn essentials list and your baby will live in them.
2. Nursery Furniture and Sleeping Essentials
One of the most enjoyable parts of pregnancy is designing and setting up a nursery. There are many themes to choose from and inspiration is gained from platforms like Pinterest and Instagram. So making the perfect nursery will be a fun and rewarding experience.
However, it is not all about designing, you have to think about what will be practical. Therefore we have compiled a list below of everything you will need for a baby nursery and their sleeping arrangements.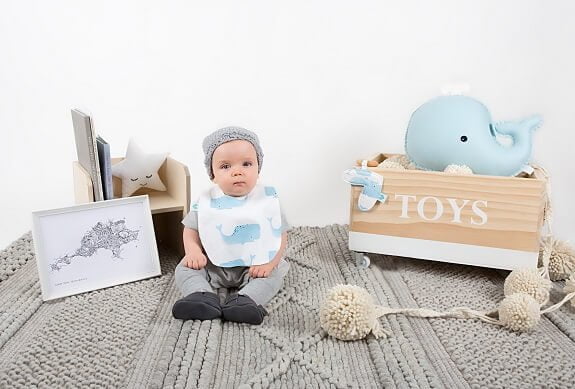 Crib and Cot
As the crib is one of the bigger purchases this one you will most likely choose based on budget.
When purchasing the crib our suggestion is to think long-term. Choose a crib that you will be able to use for the first 3 to 4 years of the child's life. One where you can remove the sides so that it converts to a normal bed.
You should also consider which is the safest crib. No matter which you buy make sure it meets Australian Standards. If you are given a hand-me-down crib make sure it is also Australian standards approved and is still sturdy and strong.
The baby will be spending a lot of time sleeping so make sure that it is built to last. It should not wobble after being put together and should be made from good-quality materials.
Ideally, the crib you should buy will have a retractable side where you can lower it down. This is ideal for when your baby grows so you don't have to lift them over the top of the crib each time.
Some cribs allow you to change the height of the crib. Changing the height allows you to adjust the crib to suit your growing baby. As the baby gets bigger you can make the crib lower. This is so they can not climb out. The higher setting makes putting a newborn to bed a little easier.
When it comes to crib accessories we would recommend not having any. Cribs are for sleeping so make sure when setting up your crib to keep everything else out. Do not place toys, blankets, or comforters in the crib as they are a suffocation risk.
Mattress
The most important thing to check for the mattress is that it's safe and meets AS/NZS 8811.1:2013 for mattress firmness. Make sure it fits properly into the crib and there should be no gaps between the railing and the mattress.
There will be times when accidents happen so make sure that the mattress is waterproof. We have also included a protector in our baby essentials list. Never wrap your mattress in plastic or unbreathable material.
Mattress protector
Mattress protectors are designed to protect newborns and babies from bed bugs and allergies. They are also used for protecting your mattress from accidents.
Without a mattress protector, you will have to replace your mattress sooner. We recommend buying two mattress protectors, one to use and one as a spare while the soiled one is being washed.
Sleep Solutions offer this informative and thorough guide to buying a mattress protector.
Personally, we like the fitted mattress protector as they don't move around as much. Before buying, ensure it fits the mattress you have purchased.
Crib sheets
Depending on how many times you expect to change the sheets you will need to buy 2 to 4 sets. The first thing you should check is that they fit the mattress you have brought.
Cotton or cotton jersey is the most popular material to use. Silk can be a natural option as it retains heat in colder weather however the price will be higher. With so many fabrics and patterns to choose from the crib sheets can be a highlight of your nursery.
Bassinet
Bassinets are designed for newborns to 4-6 months of age. The benefits of having a bassinet are they are smaller in size and easier to handle than a crib.
We brought a portable bassinet which we placed inside her cot. This was for her to get used to the feeling of sleeping in a bigger bed.
Although there are no Australian safety standards for bassinets make sure you choose one with a sturdy construction. It should also have adequate breathable zones on all four sides. Bassinets are safe for a newborn.
The bassinet should be deep enough so your baby doesn't fall out. There should be no gaps between the mattress and the sides of the bassinet. If you buy one with wheels make sure they have wheel locks that work.
For more information, Choice Australia has an excellent guide on how to buy a bassinet.
Baby Monitor
Another must have baby item is a monitor. There is a large variety of baby monitors to choose from so it's best to choose one that fits your budget, lifestyle, and personality.
The main choice you will have to decide is what type of monitor you should buy. The two main types are audio or video, or a combination of both.
The audio monitor is as it sounds. You will hear the baby cry through the receiver and a light will illuminate. A video monitor has a display where you can watch your baby sleeping and check on them if you hear any noises.
Baby motors can vary in price, ranging from $50 for a cheaper audio-only model to $400 for a video monitor. The price you will pay will be dependent on the features you require.
The size and layout of your house will influence how many receivers you will need. For apartments or small houses, one receiver will be fine. While bigger or spacious houses you might need two receivers
You can also buy movement monitors. I don't think they are essential and would give me paranoia rather than ease my mind. Additionally, the result of the research appears there is no benefit and does not reduce the risk of SIDS.
Whichever monitor you choose do not put it in the crib or bassinet. Make sure it's not within reaching distance. For further reading, what to expect have a detailed buyers guide.
After you have purchased your monitor make sure you are familiar with it. We recommend installing and testing well before the baby arrives. Choosing a monitor is such a personal choice so we won't recommend any brands, besides, technology changes quickly.
Swaddles
A swaddle or Muslin wrap is near the top of my list for newborn essentials. They assist in keeping the baby cozy and warm while helping them feel safe and secure while sleeping.
When I would put my baby to bed I used two different swaddles. I would use the regular plain wrap-around swaddle for small day naps. I would then use a swaddle that comes with Velcro for the big nighttime sleep. The Velcro stopped the swaddle from coming undone and reduced the amount of movement. It was also my little way of saying to my daughter that this is your big sleep, not nap time.
These days there are many types of swaddles available and we make our own swaddles. They are environmentally friendly and handmade in Australia.
No matter which swaddles you choose, make sure you are putting your baby in a safe environment. They must wear the appropriate clothing and swaddles are no exception. If you are unsure, learn the correct way to swaddle your baby. One risk of swaddling is the risk of Hip Dysplasia so make sure you follow this guide on hip-healthy swaddling.
Dummies
There are many benefits for babies to use a dummy. These include helping to soothe the baby to sleep and help them calm down. Studies have shown that they may also reduce the risk of sudden infant death syndrome (SIDS).
If you choose to give your baby a dummy we recommend the Natursutten natural rubber dummy. We stock this brand in our East Perth baby gift store and love how they are made from 100% natural rubber. They are an eco-friendly brand that prides itself on making an environmentally friendly product.
There are two main types of teats, rounded and orthodontic. The rounded teat is the traditional type while the orthodontic is designed to encourage the baby to suck like they do when breastfeeding.
These dummies are an expensive product and they needed to be replaced regularly. If this is a concern you can always opt for a cheaper pacifier.
You should always check the dummy before each use to make sure they are still in good condition. When buying dummies ensure they meet the Australian Safety standard for dummies and pacifier holders.
Nursing chair and rockers
My husband says this was the best purchase we made and insisted this must be included in the baby essentials furniture list. They are an expensive item but it is worth it. You will be using this from between 1 to 3 years and even longer if you have more children.
A nursing chair is a personal choice and a great opportunity to style your nursery. However, when purchasing one make sure you have enough room and that it will fit into your nursery. Also, ensure that it is comfortable and wide enough for you and your nursing pillow.
There are three main types of nursing chairs to choose from. These are; nursing, rocking, and gliding chairs.
A nursing chair is a stand-alone chair that doesn't move. They are generally wider than a standard chair with lots of support. We had the rocking chair complete with a footstool. The rocking chair is on two legs which enables you to move back and forth. A gliding chair is designed to move forward and back for a smooth ride. This movement prevents feet from getting squashed like the rocking chair can do.
There are a couple of must-have accessories including a footstool and nursing pillow. The footstool is a nice accessory to have and can be helpful when feeding your baby. Make sure you get one that matches your rocking or glider chair.
A nursing pillow is a baby must-have. There are many things to consider when buying a pillow so we have detailed these below.
Nursing or feeding pillow
With a newborn baby feeding 8–12 times a day a nursing pillow is an essential purchase. They are designed to keep the baby in position while you are feeding.
There are two types of nursing pillows available, the belted and non-belted styles.
The belted pillow has a strap around the waist which enables you to walk around with it still connected.
With the non-belted pillow, there are many different styles and shapes. Two of the most popular ones are the doughnut and crescent styles.
When researching nursing pillows, ensure they have a washable and removable cover. A pro tip for when you are feeding. Place a burping cloth over the top of the pillow so you can wash the cloth rather than the feeding pillow cover.
A nursing pillow is a personal choice. We love the Feeding Freind nursing pillow as it is compact and best of all self-inflating!
Nightlight
There are many benefits to having a night light including helping parents to see during late-night feeds and changes. For older babies, they assist in helping them find comforters or dummies. And it comforts babies when they are going to sleep.
When buying a nightlight there are a few things to consider. Specifically which type you would like. The main types are powered, portable, lampshade, and soft toy lamps. The type you choose will depend on your room, style, and functionality requirements.
Whether you choose a portable or powered unit will depend on your room set-up and your taste.
There are also a number of different functions available so ensure you choose one which meets your requirements. Some of the functionality includes brightness control and room temperature display.
Other types of lights include a standard lampshade, soft toys, and even projection night lights.
Whichever night light you choose make sure that it is kept out of reach from your baby. Definitely do not place it in the cot or bassinet.
Drawers and changing table
We have added the drawers and changing table together as many of the drawers come with a changing table as an optional extra. These are a great design as you can still use the drawers long after you have stopped changing your baby. You can buy each item individually however we found it useful to have both. Other options are buying a change mat with shelves or a folding mat.
Your budget may play a huge factor in the type you choose. The basic model will be roughly $200 while the most expensive can reach $1200.
It's important that the chest of drawers you buy is solid in construction and well build. Both for safety and longevity. You will be using it for many years so quality products are worth the investment.
For safety, you must fix the drawers to a wall so they do not topple over. There have been many cases where toddlers have died or been seriously injured when furniture has toppled on them.
The type of changing table you purchase will depend on where you expect to change your baby the most. You will be changing them a lot both in their nursery and the bathroom. We ended up with two changing tables, one for the nursery and the second in the bathroom. The bathroom changing table was integrated into the baby bath. I have written more about this model under the bathing necessities section.
When deciding which table or drawers you will buy make sure they have lots of storage space. Enough room for a large number of nappies, wipes, and changes of clothes.
Safety is paramount. Ensure the change table section is fixed suitably. The barrier needs to be at least 100 mm high to prevent the baby from rolling off. However, you should never leave the baby unattended while changing them.
When it comes to accessories there is the changing mat and the cover. You might want to get two of the covers as it's guaranteed that they will get dirty and wet. Choose a cover with a towel fabric as it is soft on the baby's skin.
Baby laundry basket
With the number of times you will change your baby, the laundry basket is a helpful inclusion to any nursery.
We suggest at least a two-compartment laundry basket where you can separate your whites and darks with ease.
There are many types and styles to choose from so pick one that fits the size of your room and the theme of your nursery.
Bookcase
Reading to your baby is an important step in developing a bond between you and your baby. It's good to get into the habit of reading early. It helps them hear lots of words and have a love for the written word. That's why we consider a bookcase as a must-have item.
The main features when deciding on a bookcase are storage capacity, style, convenience, and safety.
Ensure your bookcase is big enough to store all your books and room for more. You will find that you will have an ever-growing collection so will need room to store extras.
The style of the bookcase you choose will largely depend on the theme of your nursery. Make sure the size of your bookcase suits the room. They should always be in a convenient location where you can access books.
Make sure it has a low profile and is not too tall. Babies will use bookcases to climb on and pull themselves up so make sure it's fixed to the wall. We found the best value for money was the IKEA bookcase. Mainly for its versatility and many uses while its price was decent.
Wallpaper and Artwork
There are lots of things to consider when decorating your nursery.
Do you own or rent your living space? If you rent you may be restricted on how you can decorate the nursery. While if you own your own home you can be as extravagant as you wish.
If you choose to have a theme there are many to select from. It will be easier if you know whether a boy or girl is on its way. Pinterest is a great place to start for nursery theme ideas.
Some things to consider for your nursery are wallpaper, a mural, or a photo gallery. Other things you may wish to include are wall stickers and a playmate.
Playmat
A playmat makes a stylish and practical addition to any nursery. When purchasing one there are a few things which you should consider. The mat should be comfortable and well-padded to ensure your baby is happy.
It should be washable or at least have a removable cover you can wash. Alternatively, a mat that you can wipe clean would be suitable. Also, the mat should be stylish and suit your nursery theme or design. Some playmats have toys attached so you could choose one like this or buy toys separately.
Toys
Variety is the spice of life and when buying toys this should be your motto. Don't go overboard in buying lots as you are sure to be given plenty when the baby arrives.
Make sure they are age-appropriate toys for your newborn. This way you won't be wasting money on something they might not be interested in. They could also be dangerous for your baby.
When buying toys make sure they comply with the Australian standards for toys. Read instructions and safety warnings and inspect each part for potential choking hazards.
Previously some toys were made with dangerous chemicals. Read labels to ensure you are informed on how your toy has been made.
Baby toys should be durable and washable and easy to clean. Ensure there are no sharp edges to prevent cuts. Make sure all the wrapping is removed and disposed of correctly. These can be a safety hazard and suffocation risk.
Play Gym
Play gyms are an activity centre where they can play with toys. They are essential for your baby to improve hand and eye coordination and motor skills. It also encourages movement and freedom and stimulates their senses.
You can start using a play gym from day one however babies over 3 months will get the most benefit. Some gyms come with a mat while others are standalone toy set up. We had an all-in-one setup with a mat and toys which retailed for $65.00
Bunting
Nursery bunting adds that extra bit of style to your nursery. They are versatile and can be used for your baby shower, first birthday and any celebration you have. You only need one and can be brought from our shop.
Nursery essentials overview
This part of the preparation is fun so enjoy yourself and be creative. When buying nursery products think long term as most of these items can be used well after the first year. Think practicality over style and prepare as early as possible. Also, when setting up your nursery and especially sleeping arrangements always follow the red nose safe sleep advice.
3. Nappies and Changing Essentials
Nappy changing is a big part of a newborn's life as they need to be changed up to 12 times a day. We have included our essential list of changing materials below.
Nappies
There are two main types of nappies to choose from, cloth or disposable nappies.
Cloth nappies or modern cloth nappies as they are known offer a selection of styles. These include all-in-ones, all in twos, and pocket nappies. For more information, the Australian Nappy Association has developed a comprehensive buyers guide.
Disposable nappies are the most popular and are found in every major supermarket. They come in a selection of different sizes based on the baby's age and weight.
There are positives and negatives for both types of nappies. The modern cloth nappy is better for the environment and your wallet. Disposable nappies are convenient, quick, and easy to use. For performance, there is very little difference so the choice of which to use is a personal one.
If you choose disposable nappies we recommend buying a lot. If you see them on special stock up. You will be going through 2,500 to 3,000 nappies in the first year.
We chose the Huggies brand of disposable nappies. This is because they had a blue line indicator on the newborn nappy so you could easily tell when it was full and time to change.
As we didn't use modern cloth nappies we won't recommend any brands.
Nappy rash cream
A nappy rash cream soothes your baby's skin when a nappy rash occurs. It should be one of the first things on your baby essentials list and you will continue to buy for many years to follow.
When it comes to the brand to choose there is only one that comes to mind. Sudocrem is the go-to nappy rash cream and for one reason only. It Works.
Sudocrem comes in a variety of styles and sizes. We suggest buying a few tubs and tubes of each. One for your nappy bag, medicine cupboard, and change table.
Wipes
There are many types of baby wipes to choose from. Most major retailers and chemists stock one form or another so find one that's suitable for you.
Stock up as you will be using it a lot and for a long period of time. Like the Sudocrem, buy a few different packages so you can have them around the house and in the car and nappy bag.
Our preference was the Huggies with no fragrance. This was to reduce the number of chemicals used. It was also available at our local supermarket and at a reasonable price.
Change table
I have touched on the changing table in the nursery furniture section so won't go into further details here.
Changing Mat
Most changing mats come with the table or the bath so please refer to those sections for detailed information.
We also had a small portable changing mat that went everywhere with us. We do suggest buying one of these as it can be kept in the nappy bag and be used at a moment's notice.
You should choose one which is washable and small enough to be carried with you. Alternatively, K-mart offers a clutch portable change mat which is cheap.
Swimming Nappies
If you plan to take your baby to swimming lessons or to the swimming pool swimming nappies are a must-have. Most pools will not let your baby in the water without them.
We liked the Huggies "Little Swimmers" swimming nappies. They come in a pack of between 10 and 12 depending on the size you buy. They are available in small (7–12kg) medium (11–15kg) and Large (14kg+). One pack will be enough to start off with.
Nappy Bag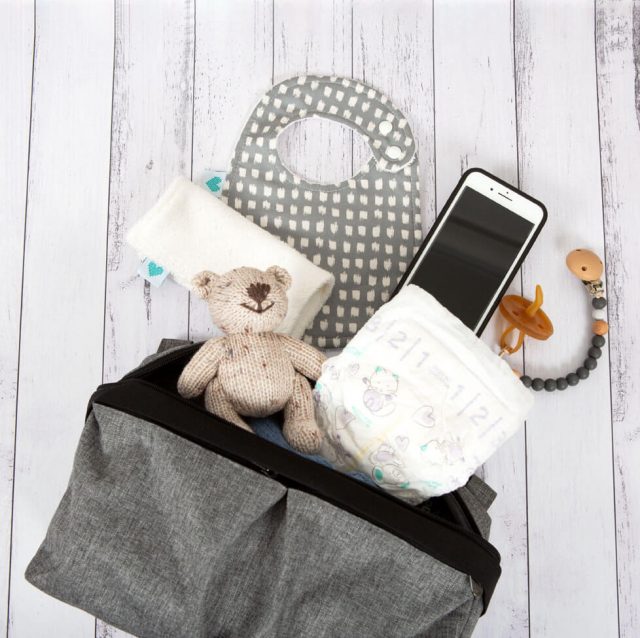 Nappy bags are a practical fashion accessory so make sure you choose one that fits your personality and lifestyle.
The price will play a big part in your choice as they can vary from $80 to $500.
There are certain things you should look for in a bag. The most helpful feature I found was an outside pocket to keep wipes. This enables easy access for quick changes. Ideally, your nappy bag will have both shoulder straps and handles. Another feature was a thermal compartment where I could keep the milk warm.
Most of all a nappy bag should have plenty of room to store all your necessary items for when you venture out.
We won't suggest a nappy bag as it is such a personal choice. Your budget and style will play a huge part in which one you choose.
Disposable bin bags
This is another inclusion for your nappy bag. Purchase a few rolls of small disposable bin bags. This is for putting your soiled nappy in after changing.
The cheap small bin bag from the supermarket is fine for this and purchase 2 rolls. Ideally, choose an environmentally friendly disposable bin bag.
4. Feeding Essentials
With a newborn, it feels like you are feeding constantly. To make life easier we have included some essential items for feeding time.
Breast Pump
Even if you are breastfeeding we suggest buying a breast pump. This way you can express and store milk which you can use later.
The two main types of breast pumps are manual and automatic. We prefer the automatic for ease of use. Most automatic pumps come with a manual setting anyway.
With a huge selection of brands and styles to choose from the cost will vary. Pricing varies from $70 for a manual pump to $300 for an automatic unit.
There are two well-known brands in Australia and they are Avent and Medela. We had the Avent pump and bottle however I wouldn't favour one over the other. I would however purchase the same brand of bottles and nipples as the breast pump you choose.
Steriliser
A steriliser is one of the most important products to add to your newborn essentials list. The steriliser's job is to kill any bacteria on bottles, teats, and the breast pump. There are three types of sterilisers, microwave, electric or cold water style.
The microwave steriliser is exactly that. You fill it up with your bottles and teats and place it in the microwave for it to do its thing. This uses steam to work and will hold fewer bottles as it needs to fit into a microwave.
We had the electric steriliser and we found it worked well for us. It also works off steam and it's quick and easy. They are on the expensive side and you do have to descale them. We liked it because we could fill it with lots of bottles and teats.
The final type is the cold water steriliser. The cheapest method and ideal if you are travelling with no electricity source. You add sterilising tablets or liquid to the water and submerge for 15 to 30 minutes.
The major brands of sterilisers are Nuk, Avent, and Tommee Tippee. We don't have a preference for one over the other.
One thing to consider when buying a steriliser is the price. A cold water unit can be cheap and you may be able to use a tub you already have. The microwave units are roughly $100 while an electric steriliser can cost up to $200.
You also have to consider how many items you wish to sterilise at one time. The electric units generally hold more so would be a better option. You may however be short on kitchen space so a smaller microwave unit might be preferred.
We ended up choosing an Avent electric steriliser. We didn't like the idea of using the microwave and we were too time-poor to use a cold water steriliser.
Bottles
The bottles come in two different sizes. The 120ml and 240ml.
When buying bottles we suggest buying a few more than you actually need. The last thing you want to do is to sterilise a bottle at 2 am. We had 2 of the smaller and 2 of the larger bottles. At around 4 months you can switch from the smaller to the larger size.
When it comes to brands, Avent, Medela and Nuk are the most popular. The cost is roughly $20 for a pack of 2.
One suggestion is to practice putting the bottle together before the baby arrives. It sounds simple in theory however doing it for the first time while sleep deprived is difficult.
Nipples (Teats)
Bottle nipples come in three sizes based on the age of the baby. They are;
Stage 1 Nipple — Designed for newborns from ages 0 to 3 months and have a slow flow nipple
Stage 2 Nipple — This is the next size up and is suitable for babies from 3 to 6 months and has a medium flow nipple.
Stage 3 or 4 Nipples — These are for babies 6 months old and over and have a fast-flow nipple.
These stages are broad recommendations. If your baby falls asleep during feeding, tugs at the nipple, or takes longer than 20 minutes for a feed they may be ready to move up a stage.
We suggest buying 3 to 4 of the stage 1 nipples and 2 of stage 2 and 3 nipples. You can always buy more if needed. Each nipple costs between $5 and $10.
Avent, Medela and Nuk are the three well-known brands for teats. We would recommend buying the same brand of teats and bottles so you know they will fit together.
To learn more about baby bottle nipples this buyers' guide goes into great detail.
Milk Poweder Dispenser
If you plan to formula feed we recommend buying the Avent milk powder dispenser. This is ideal for travel or when you will be away from home for a period of time.
The dispenser has 3 separate compartments where you can dispense the powder when needed.
As I breast and formula-fed I found this a very simple and helpful device which I packed in my nappy bag each time I left the house.
Burp Cloths
Burp cloths are used for spit-ups and spills when feeding. They are also useful for protecting your clothes when burping the baby. They are ideal to clean the baby's face after feeding.
We recommend our own brand of burp cloths. These have been designed with an absorbent back that is soft on the babies face. There are many prints and colours available to suit both boys and girls.
When buying burp cloths ensure they fit nicely over your shoulder. These will be used and washed a lot so suggest buying 5 to 6 for a start.
Feeding pillow
Feeding pillows are a must have item and should be included in any newborn checklist. We have included our recommendations on feeding pillows in the nursery section.
Suction Plate
Although not needed for a newborn, when your baby gets older and wants to try to feed themselves you should get a baby suction plate. They stick to the table to stop the plate from getting knocked over and food all over themselves. Our favourite is the Little Ray Lane range. They offer baby cutlery, feeding sets, snack cups, suction bowls, suction plates, and training cups.
Bibs
Your baby will be wearing bibs a lot of the time. Whether it's during feeding time or just when they start to drool because of teething. We make a large selection of handmade bibs and more information can be found in our baby clothes section.
Conclusion
When your baby is a newborn feeding can be a great bonding moment. It can also be frustrating and sometimes painful. With the feeding essentials, prepare as early as possible and practise using the items you buy, especially the steriliser and bottles.
5. Bathing Essentials
Bathing a newborn can be an exciting and relaxing experience. When it comes to bathing, below are some essentials and suggestions.

Bath and bath seats
Your choice of baths will depend on many things including space, storage requirements, and price.
The types to choose from include a basic, inflatable, collapsible or tube style. There are also large standalone units complete with changing mats and nappy storage.
The type of bath you purchase may depend on the price. This can vary from $15 to $150. However, the more expensive product doesn't correlate with a better item.
Another factor in choosing a bath is the size and location of where you plan to place it. Your personal requirements will determine what kind of bath you will need.
We were handed down a bath that came complete with a changing station and storage. This was helpful due to the limited space in our nursery. If you do go for a unit like this choose one with plenty of storage for nappies and pyjamas.
If you want to use your existing bath there are a number of options for you.
One option is the baby dam. Just as it sounds. You can install a dam-like product in your bath to use only a portion. The benefits of this are water savings. Another option is the baby bath rings like baby spas use.
Whichever bath you choose make sure you never leave your baby unattended while in the bath or near water.
Bath thermometer
When bathing a baby the temperature of the bath should be 37–38 degrees Celsius. So one of the baby must haves for any baby shopping list is a bath thermometer.
This will give you an accurate reading and peace of mind. However I wouldn't stop there, I'd also suggest the old method of using your hand to feel the temperature of the water. It's always a good idea to swirl the water around to ensure there are no hot spots. Have the water at an even temperature before putting the thermometer in the water.
There are a few different styles and shaped thermometers so your selection will come down to personal choice.
Prices can be as cheap as $5.00 while Philip Avent does a room and bath thermometer for under $30.
Bath Toys
Toys in the bath are great fun and a good distraction for babies who don't like the water.
When choosing which bath toys to buy make sure they are age-appropriate. The best toys are those that help the baby with their development and motor skills.
Some also have a water temperature indicator. This is a great addition to make bath time safe and enjoyable. Avoid toys with holes and openings as they can trap water which can become mouldy. If possible buy non-mould bath toys that are easy to store and are dishwasher safe.
When it comes to stylish and eco-friendly bath toys you can't go past the Oli and Carol bath toys range. We are a stockist of these and they are made with 100% natural rubber. They don't have any holes in them so no mould or bacteria can be captured inside.
Baby soaps and shampoos
We recommend that you do not use any soaps or shampoos on your newborn for the first year. However, if you do choose to use soaps our preference would be to use unscented and natural soaps and not before 6 weeks.
When bathing your baby you should wash their face, private parts, and neck every day. While bathing the rest of their body 3 times a week is sufficient.
Washcloth
Baby washcloths are an ideal bath accessory and perfect for newborn babies and adults alike.
We recommend environmentally friendly cloth made with sustainable materials. The ideal material to use is bamboo. This is soft and gentle on a baby's delicate skin and free from chemicals and dyes.
A pack of three washcloths will be enough and can be used by the whole family.
Towels
Bath towels are designed to keep your baby dry and warm after baths. We recommend buying a cotton or flannel towel complete with a hood as this keeps the baby's head warm. There are many cute shapes and styles to choose from. The various animal shapes are adorable and can make bath time fun.
Make sure the towel you choose is machine washable with a size of 85 cm x 85 cm. We recommend buying 2 hooded towels as they will be used on high rotation. Our favourite is the Fibre for Good brand. This is an organic baby hooded towel that is soft, comfortable and made from eco-friendly materials.
Bathing conclusions
Most of the purchases you will choose will be based on the space you have available. Bath time can be fun so do splash out on some toys. They will be used for many years. Most importantly, whenever a baby is near a bath or water they are to be supervised by an adult and should never be left alone.
6. Baby Safety and Grooming Essentials
You will want the best for your baby and safety and grooming plays a huge part in their care. If you are concerned about any aspect of your baby's health or development please seek medical or professional help. Below we have included some of the basic baby necessities when it comes to safety and grooming.
First Aid Kit
This generally won't be needed in the first 6 months of the baby's life. However, as they start to walk they become more accident-prone and get the occasional bruises and bumps. A small first aid kit is ideal to have around the house for when this occurs.
St John Ambulance offers a small Tiny Tots Safety Kit which is handy to have. They are reasonably priced so you may wish to have one in your house and one in the car. It contains the basics of any good first-aid kit. This includes bandages, dressings, scissors and wipes, and much more.
First aid course
Although not something you buy, we recommend putting a first aid course on your baby's to-do list. St Johns Ambulance runs a tiny tots first aid training course which goes for 3 1/2 hours. This course teaches you how to perform CPR, manage bleeding and burns, and a range of other childhood-related injuries and illnesses.
Nail scissors
These are included in the St John Ambulance tiny tots safety kit above, however, we do recommend buying a second pair.
Any brand scissors are suitable and you can buy them from most pharmacies. You can also buy a whole baby nail care set however this is a bit over the top.
Brush and Comb Set
A wooden baby brush and comb set are perfect to style your baby's hair. We recommend the 3 Little Crowns brand as it has all the brushes you need in one set. They come with a massage brush, a soft-tip comb and a soft bristle brush.
Thermometer
Baby thermometers should be on the top of any newborn baby essentials list. These will be used several times a year and it's important that you have one on hand at all times.
There are many types available including underarm, forehead, ear, and non-contact thermometers. We have included the benefits below for each style.
The underarm thermometer retails around $10 mark and is a no-thrills thermometer that takes roughly 30 seconds to read.
Vicks make a forehead thermometer which retails for around $90. Ideal for a sleeping baby as it's non-invasive. It has a very quick 3-second reading and recalls the last 12 reads.
Around the $100 mark is the Oricom non-contact thermometer. It has a quick read, under 2 seconds, and recalls the last 32 recordings. As it is non-contact it is hygienic with no risk of transmitting viruses.
Finally, the Braun Thermoscan unit is around $150 which gives a fast reading of less than a second. Most importantly it is accurate. It comes with a protective case and has a two-year warranty.
We suggest buying two. We had the cheap underarm thermometer to put in our nappy bag and the Braun Thermoscan for use at home. The Braun thermometers are our favourite as they are quick. accurate and come with a case. If you have to splurge on one item, this is it!
Baby Gate
You will not have to worry about a baby gate for the first 3 months however as your baby becomes more mobile this is an essential item to have. We had one installed at the top and bottom of the stairs. We also had another one that surrounded the TV unit as we didn't want the baby to crawl near the TV.
Childproof Locks
Once again, you won't need this for a newborn but babies do get curious as they grow. Childproof locks for drawers and cupboards are not an essential item however if you want to save yourself some cleaning up they are a good idea. They will stop your baby toddler from getting into draws where you may be storing some sharp or dangerous items.
Child Proof Locks
Once again, you won't need this for a newborn but babies do get curious as they grow. Childproof locks for drawers and cupboards are not an essential item however if you want to save yourself some cleaning up they are a good idea. They will stop your baby toddler from getting into draws where you may be storing some sharp or dangerous items.
Baby Proof Power Points
These are small plastic cover that fits into the electrical power point. Ideal for stopping curious toddlers from putting things into the powerpoint, stopping them from being electrocuted. They won't be needed straight away but since you are baby-proofing the house you may as well buy them at the same time as the other items. They are very cheap and can be brought from Bunnings or any baby store.
7. Pram Essentials buyers guide
One of the most expensive and often used items you will buy is a pram. This is an essential item in any shopping list and will be used regularly for the first one to two years. Potential, if you have a second baby even longer.
Below I have outlined some things that you should consider when making the decision on buying a pram. Note, everyone's circumstances are different so what worked for me may not be suitable for you.
The first thing to decide on is your budget. Don't waste your time considering the most expensive pram in the market. However, by all means, have a look and see what features they offer that you can't live without.
Safety and security would be on top of the list of things the pram must have. All prams in Australia should meet or exceed Australian standards and have the required harness. Be sure to use these all the time as per the manufacturer's recommendations.
Another consideration is comfort. You want your baby to be comfortable and have enough cushioning and support.
It is important to buy a pram that is the correct size. You must be comfortable with the height of the pram. Dimensionally you should check that it will fit into the boot of your car. Also, I strongly suggest making sure you can lift it comfortably. You will be putting it in and taking it out of your car daily, if not more.
As you will be spending lots of time out of the house you will need to take your nappy bag, feeding items, and other things with you. That is why you need to have a large space for storage.
When pram shopping, make sure that you chose a pram that is easy to fold. You will be folding and unfolding your pram regularly so make sure you are comfortable in doing this. Practice in the shop and even try opening the pram one-handed as you will most likely have a newborn in your other hand.
When it came to specific features we were looking for we were determined to get one that was reverse facing. One that can face forward and then rotate so your baby can face you too. Not essential by any means but more of a nice to have.
We also made sure that the pram we choose had a reclining function. This way if your baby falls asleep on your walks you can recline the back down so the baby is more comfortable.
We looked for a pram that wasn't too wide as it can be a pain when walking in crowded spaces and through shops. Should you be having twins or planning in advance to have a second baby your priorities will be different. I would steer clear of the prams that are connected side by side. We prefer the style where the baby and child go underneath each other.
Aesthetics also play a part in which to choose. You want something that is stylish but it shouldn't be the deciding factor in your choice.
Your lifestyle will determine what kind of pram you need. If you exercise a lot and do lots of walking or running you should look at the weight of the pram. Also a more compact unit and one with good solid tyres would be preferable.
If you are mainly going to use the pram for day trips or shopping you may want bigger storage space.
When selecting your pram try putting extra weight in and walking around the shop and see how it handles. Also, try pushing with one hand as you will be surprised how often you will be doing this.
Choosing a pram is a very difficult and personal choice. Our two favourite brands are Bugaboo Bee and Babyzen Yoyo. I couldn't write this without giving a special mention to the pram and capsule bundles by Redsbaby. If your budget allows you should research this pram. It is very practical and works in conjunction with a car seat.
Some prams offer a bassinet attachment which is ideal for the first few months. I would concentrate on choosing the right pram for you and if it fits within your budget and lifestyle buy the bassinet too.
Pram accessories
You will be inundated with choices and options for pram accessories. Here, we have suggested what we thought to be essential. Before buying any accessories, make sure they are compatible with the style and brand of your pram. There is no need to buy branded accessories as there are many alternatives on the market that are just as good.
Pram Cover — An essential item especially for Australia's climate. The pram cover should be suitable to keep both the rain and sun out. You may need two different types depending on the brand of pram you buy. The baby's skin is delicate and should be protected by the elements. When purchasing the cover ensure that it's a good fit and doesn't come off easily. It's frustrating having to stop every minute to re-adjust. If you decide you don't need to have covers you can always buy some pram pegs and use a blanket to cover the pram.
Purse Holder — This ties onto the back of the pram and is designed to keep small items in. Ideal for keeping a phone, keys, purse, or a wallet. Make sure you don't overload it otherwise once you pick up the baby the pram can fall over.
Drink holder — Even if you aren't a coffee drinker I recommend buying a drink holder for your pram. They generally can be used for holding a water bottle or coffee cup and even a baby bottle. Ensure the drink holder is facing away from the baby and be careful with hot coffee. Make sure that the baby will not be burnt if the coffee spills.
Phone Holder — The pram equivalent of the car hands-free phone holder. This accessory is ideal for those long walks while the baby is asleep. You can attach it to your prams handle and call friends and family while you are both getting some fresh air.
Conclusion
The pram is one of the most important baby essentials items you will purchase and will impact your day-to-day life.
We recommend trying lots of different styles, shapes, and sizes. Take them for a stroll around the shop and open and close them as much as you wish. When you are down to your final choice, request to place it in the boot of your car. Finally, although you might want a sleek stylish pram, think about practicality first.
8. Car Seats and Accessories
The car seats and accessories will be on everyone's baby essentials list and we recommend doing thorough research on this item. Below we have touched on the basics and suggested some things to look out for. We have also linked to an in-depth buyer's guide. These will help you choose the best car seat for your circumstances. With so many styles and types to choose from this purchase can be a minefield.
The age of your baby will depend on which style of car seat you can choose. The current styles available are the rearward-facing car capsule, convertible car seat, ISOFIX Compatible, Pram Compatible, forward-facing car seat, and booster. The Mum's Grapevine website offers an illustrated buyers guide on car seats.
The type of motor vehicle you own will determine which styles of car seats will be suitable. For instance, the ISOFIX car seats are only available in newer models.
Another decision will be how many children you are planning to have and how quickly. If you plan to have three children in quick succession they might not all fit in standard-size car seats.
You should also consider how long you expect to keep the car seat. Each seat is different and is suitable for a different age group. We selected a seat that would see us through for the first four years.
The most important aspect of choosing a car seat is its safety rating. All car seats sold in Australia must be certified to Australian Standards. We also recommended that you don't buy a second-hand car seat. This is because it could have been in a previous crash.
Your budget also has an impact on your choice of car seats. With a price range between $100 and $700, there is a price point for every budget.
When choosing a seat also consider how easy they are to clean. Not the deciding factor but something to keep in mind because they will get dirty.
If I could choose my car seat over again I would strongly consider a portable unit. One where I wouldn't have to wake up the baby when getting her out of the car. Ideally a pram capsule and car seat in one.
There is a huge amount of information available about car seats so keep reading up.
Car shade
With Australia's hot summers buying a window car shade was a must. These are designed to protect the baby from harmful UV rays.
Snap Shades do a type that is vehicle specific. Alternatively, you can buy a roll of the material and install it yourself. If you do want a quick and easy type the suction cup shades are easy to install at a reasonable price.
We opted for a do-it-yourself shade material plus the Outlook Auto Round Shade Twin Pack which was $70.
9. First time mum essentials
It is important to take care of yourself as well as your baby. Here we have listed the first-time mum essentials. Some of these items helped me get through the first few months of being a new parent and I consider a must-have for new mums.

Breast pads
If you choose to breastfeed you will leak milk. So choosing the correct breast pad is essential for your comfort.
There are two types of breast pads to choose from, disposable and reusable. The disposable pads are designed to be thrown away after a single use. The reusable type can be washed and used over and over again. They are such a useful item and that's why we have included them in our list of practical baby shower gift ideas.
When looking for a suitable pad find one that is absorbent and has a large amount of coverage. You will be able to find a selection of pads in a variety of different materials. Make sure you buy one that is most comfortable for you.
I would suggest 7 pairs of your chosen type and buy more if needed. We handmake our own brand of organic reusable breast pads. To learn more read our detailed resources.
Nipple cream
Breastfeeding can be a rewarding yet painful experience. One of the downfalls of breastfeeding is sore and cracked nipples. Therefore a nipple cream is high on my babylist essentials. Nipple cream is used to soothe the nipples during breastfeeding and speed up the healing process.
I found that the Lansinol brand worked well for me. However, my nipples became so sore and tender that I had laser treatment to relieve the pain. This was a game-changer and reduced the pain considerably.
With the Lansinol nipple cream, I would recommend buying three tubes. One for your hospital bag, one for your nappy bag and one for home.
Breast discs
Breast discs are another product that can help to cool and soothe sore nipples. They also help heal broken and inflamed skin.
As my nipple soreness was so bad I used the breast discs in conjunction with the nipple cream.
I found the Rite Aid brand to be the best. I would start out buying 1 packet to take with you to the hospital. Note these worked best for me when refrigerated.
Sanitary Pads
You will find that you will be bleeding a lot after giving birth so stock up on some maternity pads. Make sure they are soft and absorbent. For the sizing, the longer and wider the better. Start with two packs and I would suggest sticking with the brand you usually use.
Nursing bra
Nursing bras will be very helpful in those first few months after birth. Comfort and practicality should be your main selection criteria. The price ranges between $25 and $50.
Nursing Shirts
Nursing or breastfeeding tops are an essential item for a mum. These shirts are designed to snap open the front buttons. These are a discrete and fast way to breastfeed without exposing your stomach or breast.
Conclusion
It is important to look after yourself after giving birth. Make sure you have everything you need and if at all concerned speak with your doctor. Parenting is hard work so don't be afraid to reach out and ask for help.
We hope that this article has been helpful and informative. If you feel we have missed something out please don't hesitate to contact us.
This article was originally published on 2nd December 2020. It has been updated on 25th June 2023 to include videos, more detail on certain subjects and an updated structure for easy reading.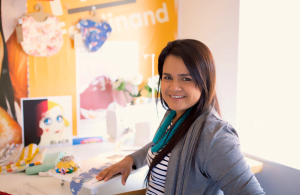 This article was written by Luisa Figueroa – Designer, Owner and Maker of the My Little Love Heart range of baby products. I am a mum of one daughter and has been working within the fashion industry for over 15 years and specialising in baby accessories for the last 5. My love of fashion has enabled me to work and study around the world.