If you are looking for baby gifts under $150 we have a selection of stylish and practical hampers that any new parent would like to receive.
Above you will find our selection of gift boxes under $150, while below we suggest which occasions would be ideal to give this value of gift.
Maternity Leave Gift – When celebrating a work colleague leaving to give birth to their baby it is customary to buy a maternity leave hamper. This can be given by the company or work colleagues and spending between $100 and $150 would be appropriate.
Baby Shower – Most people who attend a baby shower will spend under $100. But if you are a good friend, or a close relative or chipping in for a group present spending under $150 is appropriate.
New Baby Present – Normally people spend under $50 for a present, especially if they have attended a gender reveal and baby shower already. However, it is quite normal for best friends, parents, or even grandparents to spend up to $150 on a baby hamper.
Corporate Baby Gift – Companies like to celebrate occasions in their employee's life. And having a baby is one of the biggest. So it comes as no surprise that they will spend big on a corporate baby gift. And most will have a budget of under $150.
We hope you like our selection of baby hampers for under $150. Each of these gift boxes comes beautifully gift-wrapped and with a card. We are happy to write a message with your best wishes and have it delivered to the lucky recipient. If you have any special requirements please contact us and we will assist.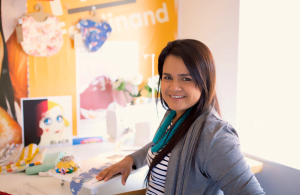 This article was written by Luisa Figueroa. She is the maker, designer and owner of My Little Love Heart which specialises in baby hampers and accessories.