Our baby gifts under $100 are stylish, practical, and will make the recipient feel loved and appreciated.
SHOP
When to give a baby gift under $100
If you have a budget of $100 for a bay gift we have good news for you. This will cover virtually every occasion where you need to give a gift for a baby. The only exception would be if you are the parents of the soon-to-be mum or dad. In this case, we suggest buying one of the bigger value items or a luxury baby gift.
Gift Sets We Offer
Our range of baby hampers under $100 are unique, stylish and practical. They come in a range of configurations to suit many different occasions. These gift boxes include;
Mum & Bub
These gift boxes are all under $100 and come in a variety of different prints. These include girls' prints like the Snugglepot, floral gumnuts, and Daisy designs. Our unisex sets include the Safari, rainbow, and rabbit prints. While the lion print is ideal for a newborn boy.
Each of the baby and mum gift boxes comes with a bib, burp cloth, nursing pads, candle and non-alcoholic mocktail. Included in the set is a card that we can write in for you as well as beautiful gift wrapping.
Boys
If you are looking for a boys baby gift under $100 we have a variety of options to choose from. These include the black and white newborn gift, farm baby hamper, bath time set, and a selection of rainbow baby hampers.
These are just some of the hampers we offer, to see all our options for any budget view our baby boy hampers.
Girls
If you want to spend $100 on a baby girl hamper we have a variety to choose from. These include the wattle set which is a beautiful Australiana-themed baby set that is perfect for any newborn girl. We also have a few bib and bow gift sets for a great little gift for a new baby girl.
Unisex
In addition to the boys and girls' hampers, we have a selection of unisex baby gifts that are under $100. These are perfect for a baby shower hamper if you don't know the gender of the baby. Or to celebrate a gender reveal, pregnancy present or a Newborn gender-neutral gift.
Some of these sets include the farm, bananas, sage and Koala designs. The Koala sets are the perfect Australiana gift to send overseas. While many of our sets are made in Australia.
We hope this article has assisted you in choosing the perfect baby present under $100. If you have a little more in your budget see our gift sets under $150. And if you are unsure of how much to spend we have an article on how much to spend for baby gifts.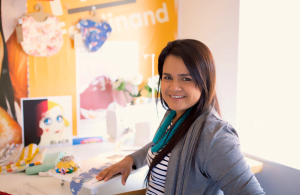 This article was written by Luisa Figueroa. She is the owner, designer and maker of the My Little Love Heart range of baby gifts and accessories.