We stock this stylish and practical wooden baby hair brush set in our East Perth store that contains three types of brushes.
What's in the baby brush and comb set?
There are three different types of brushes in the set, all of which are suitable for different purposes. They are;
Massage Brush – Perfect for detangling hair, this brush has large soft wooden bristles.
Soft Bristle Brush – Made from natural goat hair bristles, this brush is ideal for increasing circulation to the hair follicles and helps with healthy hair growth.
Soft Tip Comb – Made from 100% natural beechwood, this soft tip comb is used for styling and parting your baby's hair.
This wooden baby hair brush set is made from eco-friendly and sustainable materials. 
We love this set so much that we have included it in some of our baby gift sets and hampers. Including the unisex gift hamper, oh baby deluxe hamper, and bath time hamper.
Delivery, Online, In-Store
We offer delivery throughout Australia and worldwide. So feel free to place your order online and we will post for you. Alternatively, you can order online and collect in our store located in East Perth.
Location and Opening times of our East Perth Shop 
We can be located at 17 Wickham Street in East Perth. Our opening hours are 10 am-2 pm Thursday to Friday. While Saturday we are open from 9 am to 3.30 pm and Sunday 11 am to 2 pm.
If you have any questions please contact me or alternatively read our baby hair brush product page.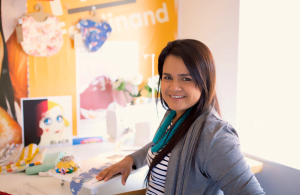 This article was written by Luisa Figueroa. She is the owner and maker of the My Little Love Heart range of baby accessories.