Our burp cloths are made in our East Perth shop from stylish and eco-friendly materials.
Here you will find beautifully crafted burping cloths that are practical and stylish. Some of the prints on display include the below patterns.
Prints for Boys and Girls
Above are just some of the prints we offer in our East Perth store. We have a large selection of designs and prints for girls and boys. We also have a selection of solid colour and gender-neutral designs. 
Organic and Eco-Friendly
The materials we use in the making process are eco-friendly and organic. The back is made from a bamboo cotton mix that is extremely absorbent and soft. Ideal for capturing drool and spit-ups while being soft for the baby's skin. The printed front is made from cotton which is one of the most sustainable materials available. And to attach the front and the back we use cotton threat.
Handmade in Perth
We handmake all our burp cloths in our shop in East Perth and start by cutting the back material and then the front print. We then machine sew together and hand stitch the last part. Each one is inspected by hand and checked for defects before displaying or shipping.
Online, Delivery, Collect, or Shop in Store in East Perth
We offer a number of different ways to buy burp cloths. You can shop in-store at our East Perth shop. Or place an order online and have it delivered or collected.
Visit Our East Perth Shop
Come in to our Perth store where you can see our complete range of burping cloths. We can be located at 17 Wickham Street in East Perth. We are open from 10am to 2pm Tuesday to Fridays. While our weekend hours on Saturday are 9am to 3.30pm and Sunday from 11am to 2pm.
We hope that you have found this article useful in where to buy burp cloths in Perth.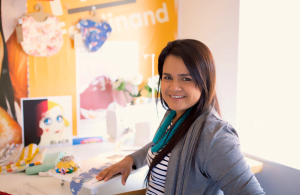 This article was written by Luisa Figueroa. She is the owner of My Little Love Heart and is the chief designer and maker of these burp cloths.