We have a large selection of stylish and practical unisex baby shower gifts that any new parent would love to receive.
What to look for in a gender neutral baby shower gift
When choosing the best unisex baby shower present there are some things to consider. These include;
Gender Neutral Prints – Where possible buy prints and clothes that are unisex and not for a specific gender. We have many gender-neutral prints in our range including some earthy colours and animal prints.
Unisex Products – Each product in the unisex baby shower gift should be for both girls and boys. Try to stay away from traditional boys presents like dump trucks and girls items like dolls. Unless you think the parents-to-be would be open to these types of gifts.
Practical – The items you choose for your baby shower presents should be practical. This way the parents will get good use out of them and not end up in the back of a cupboard or in the bin.
Age Appropriate – Make sure all the items in the gift box are age appropriate. We recommend that they should be suitable for babies no older than six months.
Presentation – The way a gift is presented is just as important as the products you give. Make sure it is beautifully gift-wrapped and with a card. We will even write the baby shower message in the card for you too!
Organic – The unisex baby shower gift box should be made with organic materials. Look for items that are eco-friendly, sustainable and plastic-free. Also, the packaging should be environmentally friendly and should be made from recycled materials.
Unique – Don't arrive at the baby shower with the same gift as others. Look for gift sets that include unique items. This will make it original and stand out amongst all the others. There are other flow-on effects of buying products made in Australia. These include supporting employment in Australia and keeping money in the Australian economy.
Australian Made – Items made in Australia must meet a certain quality and safety standard. So purchasing an Australian-made unisex baby shower present you know you will be getting a quality and safe product.
Locally Purchased – There are many benefits to supporting local businesses. These are the heartbeat of our economy. And without them, the stores will be boarded up and your choice of shops will be reduced. Local companies are also more likely to support other small and local businesses. So when buying a baby shower gift try and shop locally.
Online, In-Store or Delivery
We offer a range of ways to purchase gender-neutral baby shower gifts. These include shopping in-store, ordering online or having it delivered.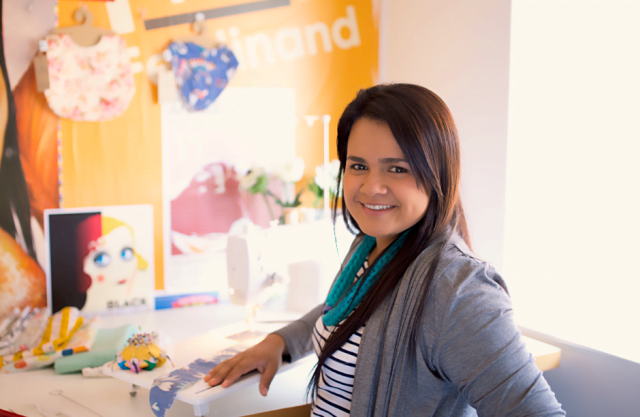 This article was written by Luisa Figueroa. She is the maker and designer of the My Little Love Heart range of baby gifts and accessories.