In this article, We have compiled the 17 most useful and practical baby shower gifts that new parents love!
1. . Bibs
Unless the parents like doing endless amounts of washing, bibs are a must. A bib is a garment that is worn around the baby's neck. Its primary goal is to keep the baby and their clothes clean and dry. The idea is the bib will soak up drool before seeping through to their clothes or skin.
Bibs
Bibs can be brought from supermarkets, baby stores, or online. We handmake a range of high-quality bibs that are super absorbent. So we recommend the My Little Love Heart range. We have a selection of boys' and girls' bibs as well as plain colours and unisex designs.
There are many different styles so to learn more read our about the best newborn bibs. The three styles we offer are the newborn baby bib, bandana-style dribble bibs and large bibs. The newborn style is perfect for the first few months while the bandana bib is for babies a little older. The large bibs have been designed for messy eaters.
You can buy cheap bibs for a few dollars. But these aren't very absorbent and won't protect the baby very well. Our handmade bibs are around $18 each depending on the style you choose.
To start off with we recommend gifting 2 or 3 of the baby bib and the same of the bandana-style bib. This way the parents can decide what type they prefer.
This is such a practical gift because it will be used all the time. It will keep the baby dry and comfortable. And as they will keep the baby's clothes dry, it will reduce the amount of washing the parents have to do.
2. Baby Gift Card 
A gift card is a prepaid card that has a dollar value loaded onto it. They can come in a physical card or an e-voucher.
There are many different vouchers available for new parents. And these can be brought from a variety of stores offering a selection of products and services. These include baby shops, food delivery, cleaning services and supermarkets.
If you are unsure how much to load up you can read our article on how much to spend on a baby shower gift. This will give you a rough guide.
This is one of the most practical gifts you can give. There is always something that the parents-to-be didn't receive off the baby registry. So they can use the voucher to buy what they need.
3. Nappies
Nappies are the main way to capture a baby's urine and stools. They are worn like underpants around their bottom between their legs. They are made from towelling or other absorbent materials. The two main types of nappies are disposable and reusable cloth nappies. The disposable type is designed to be thrown out after use. While the reusable cloth nappies can be washed and re-used.
Before buying these, check with the mum to see if she is planning on using disposable or reusable nappies. From there, you will be able to purchase the correct styles. The disposable type can be brought from your local supermarket. While reusable nappies can be brought online from companies like Hippybottomus or peapods.
The number of nappies you will need depends on the style of nappy you buy. For instance, if you are buying reusables start with a gift of 24. If you are buying disposable buy a large size. This will most likely be a pack of 108 nappies.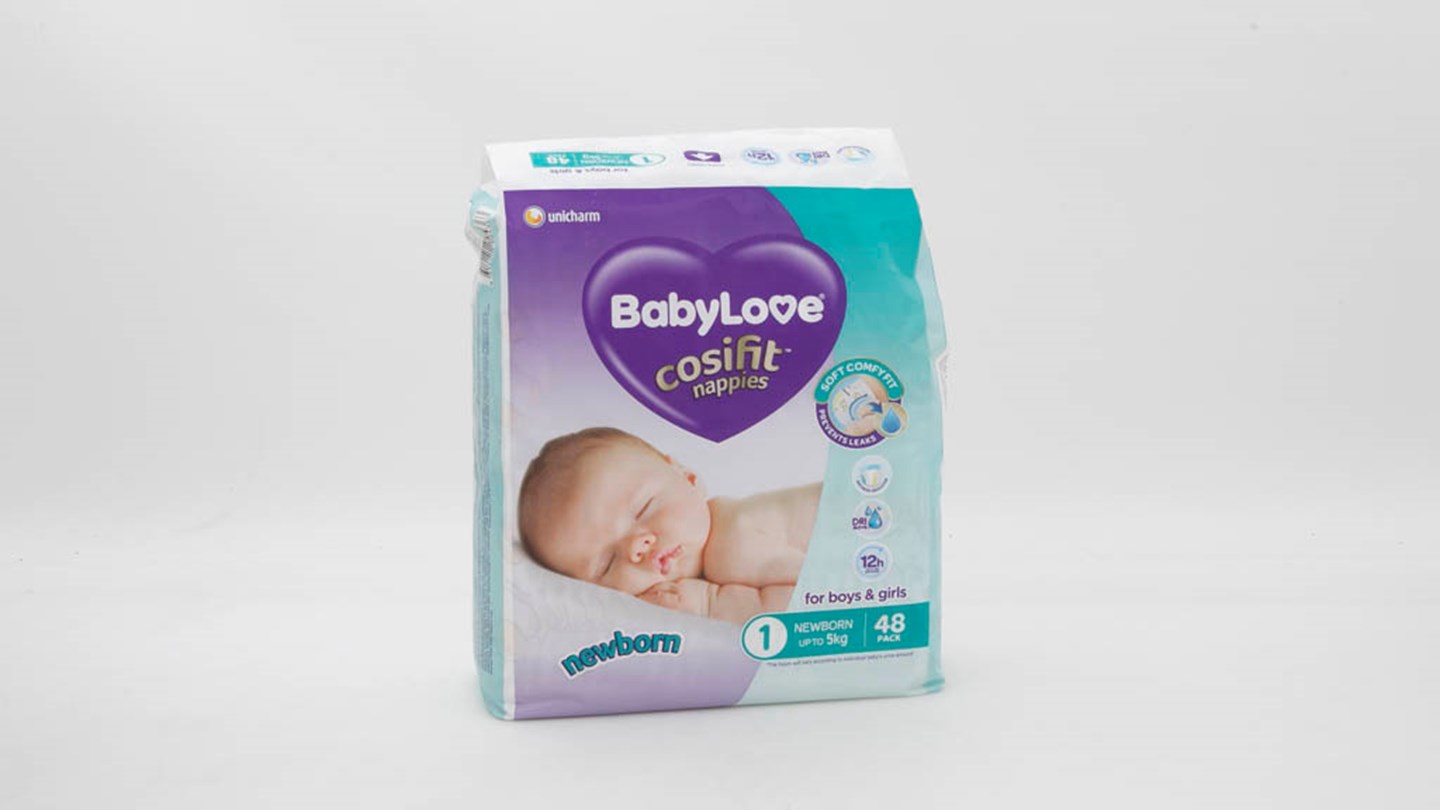 The sizes of nappies differ depending on the weight of the baby. But you will be safe buying the size 1 type which is suitable for babies up to 5kg. If you feel generous you could also buy the size 2 nappies. These are for babies from 4–8kgs. This would be helpful for the 2nd or 3rd month. As for the brand, there are many to choose from. We would recommend going with one of the leading ones like Huggies or Babylove. Expect to pay around $35 for a pack of 108 disposable nappies and a similar price for a pack of 24 reusable diapers.
Nappies are such a practical baby shower gift because it's guaranteed they with be used. As newborns need to be changed every 2–3 hours the baby will go through lots of nappies, so this gift won't go to waste.
4. Wipes
Wipes would be one of the most boring baby shower gifts you could give. But also the most practical. Wipes are used to clean the faeces from the baby's bottom during a nappy change. They can also be used to clean a baby's hands or surfaces.
These can be brought from supermarkets or baby shops. And they come in a range of sizes. You can also buy different scented ones but I'd suggest plain non-scented wipes.
It's better to give lots as a present, I'd suggest 10 packs. And these could be in the smaller size. This way you can fit a pack in the hospital bag, pram, change table, around the house and in a nappy bag. One pack of Huggies brand unscented wipes is around $4.oo per pack.
This is such a practical gift as they will be used often, for many things and for lots of years. It's the type of present that the recipient will be thankful for when they run out of their initial supply.
As this is such a boring gift you could decorate it in a fun way. Maybe in a see-through box with "break in case of emergency".
5. Wipes Warmer
When using wipes straight out of the packet they can be cold and uncomfortable for the baby. To make nappy changes more comfortable you can give a wipe warmer as a baby shower gift. This is a machine that warms up the baby wipes. It is designed so when you are changing and cleaning the baby the wipes are warm.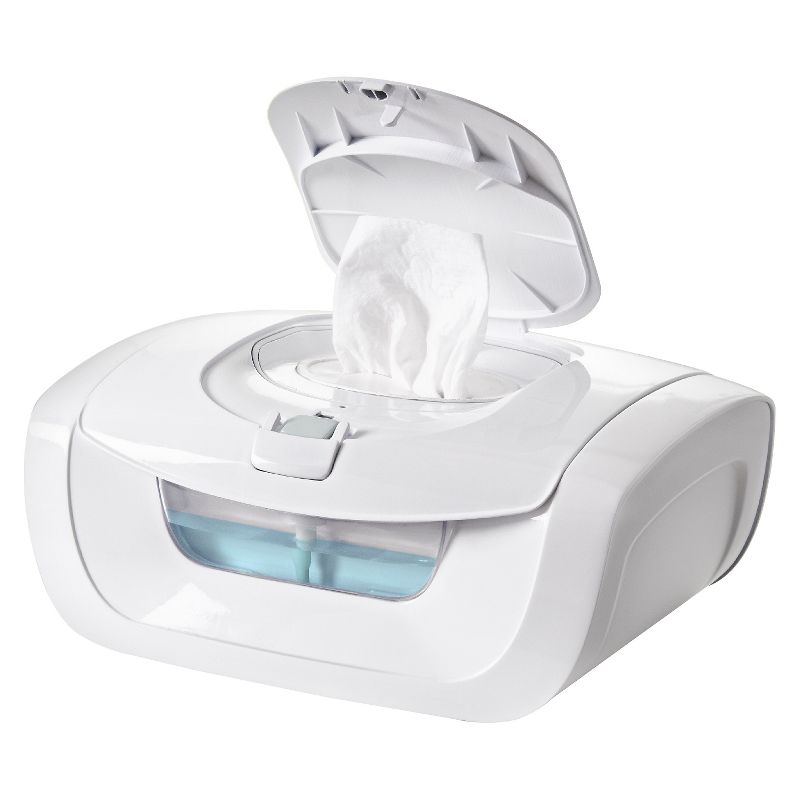 The wipe warmer can be brought from baby stores, department stores or online. There isn't a vast selection of brands to choose from. Yet they are all around the same price. Expect to pay around $50 for the machine. You could even throw in a few packets of wipes to get them started.
This is such a useful idea as it reduced the stress on the baby and parents. You want to make the baby feel as comfortable as possible. So a wipe warmer is a practical gift the parents and baby will love.
6. Nappy Rash Cream
A nappy rash cream is a cream that is applied to dry, itchy skin to ease minor skin irritations. It is applied to the area of the baby's body where the nappy is.
This cream can be purchased from many locations. These include chemists, supermarkets and baby shops.
If you are giving this as a baby shower gift we'd suggest buying 6 tubes. This way they can put them in the pram, car, bathroom and changing station. This cream comes in different brands and sizes. And a 125gram tub of Sudocrem will cost around $11.00.
This is such a useful and practical gift because it will be used daily. And giving multiple tubs will be helpful. Because when the baby wakes up in the middle of the night with a nappy rash you will have a tub on hand.
7. Swaddles
A swaddle is a product made of material that has been designed to wrap a baby up for sleeping. The materials used are light and breathable. These can be purchased from a baby gift shop like ours or online.
If you would like to give a swaddle as a useful baby shower gift buy two. This way one can be used while the other is washed.
Each manufactures size may be different. We make our swaddles with 100% cotton double gauze and it measures 105cm x 105cm square. The cost of good quality swaddles will be around $40.
This is such a practical gift as the parents will be using this all the time. Newborns sleep 12 to 16 hours a day in a 24-hour period. So anything that helps the baby feel comfortable and have a good sleep is a must.
8. Bottle Steriliser
This is a machine that gets rid of germs and bacteria from feeding bottles and nipples. There are many options for sterilising bottles. These include boiling water, microwave, UV steriliser and even cold water. Yet we found the best way is for an electric steam steriliser.
These are a machine to which you add water. Put in the items you want to be sterilised, plugin and turn it on. Ten minutes later the bottles and nipples are all sterilised and ready to use.
The electric steriliser can be brought from baby shops or department stores. They range in price depending on the brand and can vary from $35 to $150.
The steriliser is a useful baby gift as it reduces the time to clean bottles and feeding accessories. The steriliser will take between 6 and 10 minutes. While the products will remain sterile for 24 hours.
This product is practical because babies can bottle-feed between 8 to 12 times a day. So instead of handwashing bottles 12 times a day let the bottle steriliser do the work.
9. Reusable Breast Pads
Most gifts focus on the baby, but why don't you get a practical present for the mum and baby. The reusable breast pads are a useful gift that any new mum would love.
Nursing pads are an absorbent fabric disc that is inserted into the mum's bra. They are designed to soak up excess breast milk and to keep nipples and clothes dry. There is a variety of nursing pads available. These include disposable and reusable styles. We recommend our own handmade range of pads. These are made with bamboo, cotton and PUL fabric to be extra absorbent.
You can buy these from our shop for $11.95 for a set of 2 pads. Or if you prefer the disposable style, from supermarkets or chemists. If you are buying these for a gift we would suggest buying two pairs to start off with.
Organic Nursing Pads
We love these as a present for a baby shower for a few reasons. Most presents are for the baby so it's nice to spoil the mum. Another reason is that these are useful in keeping mum's clothes dry and reducing washing. And finally, they keep mum's nipples dry and comfortable.
10. Thermometer
A baby thermometer is a device that will measure the baby's temperature. This is such a thoughtful and useful gift because it's the present the parents will turn to when needing it the most.
There is a huge selection to choose from, and we recommend buying a good quality thermometer. One that gives a quick and accurate reading. These are available from most baby shops and department stores. A good one can be up to $160 but expect to pay at least $100.
The thermometer we have found to be the best is the Braun Thermoscan thermometer. This is on the expensive side but worth it.
Although the parents won't be using this every day. When they do need it, it will be a lifesaver. And it will be used more than once!
11. Baby Hangers
Baby hangers don't sound like an exciting baby shower gift but they are useful. And this is one of the presents we wish we received more of!
A baby hanger is used to hang a baby's clothes and outfits. They are like a normal hanger except smaller in size. As baby's clothes are a lot smaller than ours, they tend to slip off a regular hanger.
You can buy these from most department stores and are very cheap. For instance, a pack of 10 plastic white baby hangers is $6 from Big W. So buy 30 or 40 hangers.
With the number of new clothes the newborn will receive there has to be somewhere to put them. And this is why the baby hangers are such a practical and useful gift. To make them more exciting you could add a cute little outfit to one of them.
12. Nose Frida
As a parent, you do lots of things that are a little gross. And using the Nose Frida can seem a little disgusting. But it's not.
So you may be wondering what a Nose Freda is. Well, it's a device that clears the snot from the baby's nose. The way the Nose Frida works is that you put the tube next to the baby's nose and suck out the boogers. There is a filter between to stop you from swallowing the snot. Make sure it's assembled correctly first.
These are available online, from baby shops and department stores. You will only need one of these and it will cost around $18.00. We'd also suggest buying extra filters and saline spray. So all up it will be under $30.
We like this as a practical gift because it will be used regularly. Babies and toddlers get sick a lot and cleaning up their boogers will help them breathe and sleep better.
13. Rocking Chair
My husband asked me to put the rocking chair on the list. As he did a lot of the nighttime feeds he found it very useful. A rocking chair is a chair mounted on rockers that can move back and forth. These can vary in price from $100 up to over $1,000. The style and type you choose will depend on many things. This includes your budget. How much room is in the nursery and if you need an ottoman?
It would be a good idea for the parents to try it out first at either a baby or a furniture store. But as this is such an expensive gift we'd suggest this be a group present or from the family.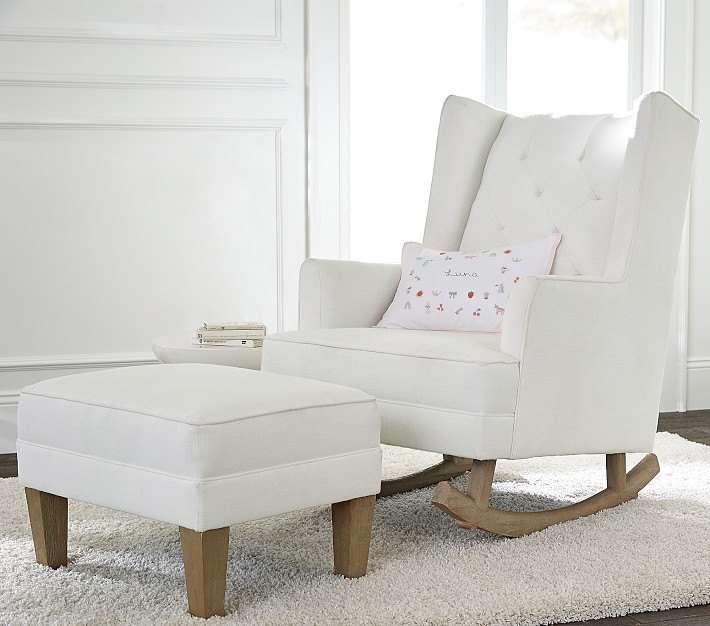 My husband loved this practical gift. He said it was a great opportunity for him to bond with our daughter while feeding her. He also mentioned that with the rocking chair it was easier for him to put her to sleep.
14. Food
 In the first few weeks of having a newborn you barely have time to shower or go to the toilet, let alone cook. So giving a gift of food is unbelievably useful.
For the baby shower, you could make up a series of vouchers for seven days. You can say that you will be delivering a home-cooked meal each day once they are out of the hospital. Or you could give them a cookbook with the meals highlighted on which ones you will provide.
Whichever way you present it, home-cooked food is a thoughtful and useful gift. Any way you can take a load of new parents in the first few weeks is a blessing. And they will be forever grateful. If you are not a good cook you can always give some uber eats vouchers. Or text the parents to ask what takeaway they want for dinner.
15. Time
Time is something new parents don't have a lot of. So you could give a gift of your time for a present. You could make a few "babysitting" vouchers where you take the newborn off the parents' hands for a few hours.
You could offer a night of babysitting while they go out for dinner. Or taking the new baby out for a long walk while the mum can have a relaxing bath. You could even include a candle and some bath salts with your voucher.
This type of gift is not only practical but thoughtful. It shows that you care for your friend's health.
16. Baby Zipper Pajamas
This is one of my favourite gifts I was given. Baby zipper pyjamas are an article of clothing suitable for wearing at night. The type I was gifted has long sleeves and legs. They also came with hand and foot covers which kept them warm at night.
The best brand is the Bonds Zip Wondersuits. These are comfortable for the baby and easy for parents to put on. The zip makes nappy changes easy as you can do them up with one hand. While other pyjamas with snap fasteners can be hard work.
These can be brought from the Bonds online store, baby shops or department stores. They cost around $27 each so if your budget can afford it buy 3 pairs.
As the parents will be changing the baby up to 12 times a day making this task easier will be helpful. And the Bonds Zip Wondersuits make this job a lot easier.
17. — Yeti Travel Mug
This gift is a practical present which will be used daily. Unless the parents to be like cold tea and coffee. The Yeti travel mug is a shatterproof and insulated mug designed to keep drinks hot.
There are many different types and styles so the price will vary between $35 and $55. And if your budget can afford it buy one for him and one for her.
This can be brought from Yeti or through camping stores around Australia. This is a useful gift because the yeti mug will keep the drink warm and give you time to enjoy it.

We hope you have found our baby shower ideas practical and thoughtful. If you have any other suggestions we would love to hear them.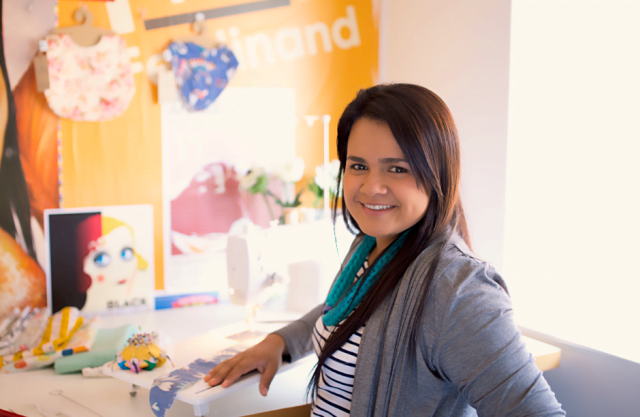 This article was written by Luisa Figueroa. She is the owner, designer and maker of the My Little Love Heart range of stylish and practical baby gifts and accessories. She has been working within the fashion industry for over 15 years and specialising in baby accessories for the last 7. Her love of fashion has enabled her to work and study around the world.