Giving a rainbow baby gift is a beautiful way to celebrate the upcoming or recent birth of someone who has experienced pregnancy loss. We have a beautiful and tasteful selection of rainbow-themed gift boxes that the parents would love to receive.
What is the meaning of a rainbow baby?
A rainbow baby is a term used for a baby born following a previous pregnancy loss. The loss could be in the form of a stillborn, miscarriage, blighted ovum or ectopic pregnancy. Rainbow babies are celebrated on the 22nd of August.
When did they start becoming popular?
According to dictionary.com, the term rainbow baby can be traced back to 2008 when used by Christie Brookes in "Our Heartbreaking Choices" book.
When should you give a rainbow baby gift set?
Don't be nervous about giving a gift to someone who has experienced pregnancy loss. The recipient will love the extra thought you have given to buying a rainbow present.
You can give a gift for a rainbow baby either before or after birth. If you decided to give the gift before the baby is born we recommend waiting until at least 24 weeks as at this stage an infant is considered viable.
What should be in the gift box?
Deciding what is best to put in a gift set can be tricky. And this is why we have compiled a range of rainbow baby gift boxes that are ready to go. When deciding what to put in yours here are some things to consider;
Rainbow – If you choose a rainbow theme make sure there are lots of bright colours or products with a rainbow pattern.
Safe – All the products should be safe and age-appropriate. The items should have tags and be inspected for quality. They should be age appropriate and suitable for use within the first six months.
Practical – All the gift boxes should be practical and contain items that will be needed. Rather than items that just look nice.
Organic and Eco-Friendly – Make sure the products are made from sustainable and organic materials. And the packaging is made from recycled materials. Our rainbow gift sets are made using organic materials and our packaging is made from recycled cardboard.
Rainbow Baby Accessories
We have a selection of rainbow baby accessories that are handmade in Australia.
Rainbow Print
Most rainbow prints are unisex so they can be used for boys and girls. We have included this print in a range of our unisex gift sets, bay boy presents and baby girl presents.
Other Types of Rainbow Babies
In addition to a rainbow baby, there are other ways to celebrate the birth of a baby after previous losses. These include
Double Rainbow Baby
If you hear the phrase a double rainbow baby. This refers to the pregnancy or birth of a child after the mother has had two pregnancy losses.
Golden Rainbow Baby
If the parents have a second healthy baby this can be called a golden rainbow baby. This is a chance to celebrate that the mum has delivered two healthy children after the original loss of a pregnancy.
Sunshine Baby
This term is used for the baby that was born prior to the loss of a child.
Angel Baby
An angel baby refers to a baby that passes away during pregnancy, during birth or soon after birth.
Buy online, in-store or with delivery
If you are looking to buy a gift set to celebrate a rainbow baby, we have a large selection to choose from. You can order online, or see our gift sets at our baby shop in East Perth. We also deliver throughout Australia and around the world.
We hope that you love our rainbow baby presents and this article has helped explain the different types of terms for naming children during pregnancy loss.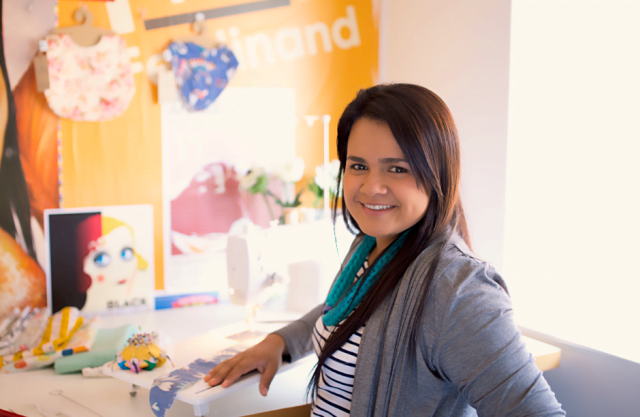 This article has been written by Luisa Figueroa. She is the owner, designer and maker of the My Little Love Heart range of baby presents and accessories. She has 7 years of experience in creating a range of hampers for all occasions.