We specialise in baby shower gifts that are practical, stylish and beautifully presented.
Although we have a few different sets, the majority have the following products. Be sure to check on each set to make sure you know exactly what is included in the luxury gift sets.
What is in our Luxury Baby Shower Gifts
These sets are made in Australia using a selection of products that are stylish and practical to make the perfect baby shower present. They come with the following products;
Journal – Available in a variety of colours. This diary has room for all the baby's firsts. With plenty of room to include their first time they walked, talked and much more. This journal covers the first five years of the baby's life.
Dummy – The Natursutten dummy is made from a single mould from 100% natural rubber. This means that the dummy the baby uses isn't made from harmful toxins. Keeping the baby safe and comfortable.
Pacifier Clip – Another practical item in our luxury baby gift set. The pacifier clip will make sure the dummy stays in the baby's mouth rather than on the floor.
Burp Cloth – A burping cloth has many uses with its main purpose to keep parents and friends dry and vomit-free. In the first few months of a baby's life, they drool and spit up a lot. And the burp cloth will protect visitors from their little messes.
Bandana Bib – This stylish and practical bib is ideal for a drooling baby. They are made with two layers of eco-friendly materials. And are super absorbent to keep the baby dry and clean.
Bunny Teether – The bunny teether is a natural toy for a baby to chew on during the difficult time of teething. Ours are handmade in Perth, Australia and have been tested and approved to Australian Standards.
Card – We have a large selection of cards to choose from. All of these have been designed in Perth and printed in Australia. When ordering your luxury baby present add a message and we will handwrite this in the card for you.
Packaging – All our gift sets come beautifully gift-wrapped. And suitable for posting anywhere in Australia and around the world.
Online, Delivery or Pick-Up
These sets are available to order online and we can deliver throughout Australia or Worldwide.
We can write a message for you to show your love to the new family. Or alternatively, if you are in Perth, Australia you can collect from our specialist gift shop in East Perth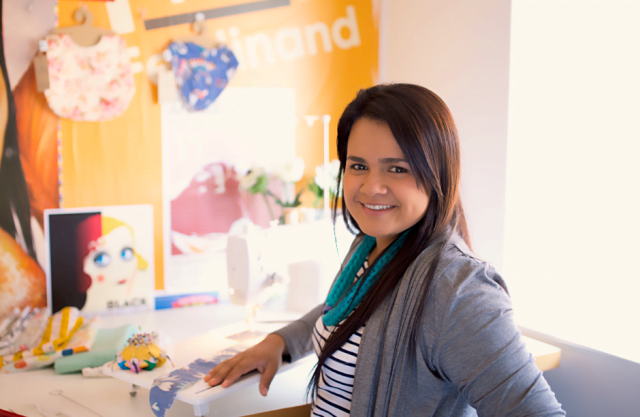 This article was written by Luisa Figueroa. She is the maker and designer of the My Little Love Heart range of baby gifts and accessories.