With so many choices for a baby shower venue in Perth, we have compiled a list to suit your style and budget.
We briefly cover what to look for in our ultimate baby shower guide, but here we dig deeper.
We will offer ideas on various venues including;
Beaches and Surf Life Saving Clubs
Halls
Parks
Restaurants
Function Centres
To start off with, these are the things you should consider when searching for a venue.
Budget. – Your budget will be one of the main factors in where you plan to have your party. The bigger the budget the larger the venue or more elaborate decorations you can have.
Capacity – The size of the guest list and the capacity of the space will be determining factors.
Indoor or Outdoor – Weather, time of year and time of day will play a big part in your choice of venue.
Catering and Decorations – Whether you are planning on including decorations and catering.
After considering what to look for we have shared our ideas on suitable venues in Perth;
HOME
Home – Whether it's to save money or just to be in the comfort of your own home. Holding a baby shower at your own house is a popular choice. You don't have the expense of hiring a venue and you can reduce costs with in-house catering. The time of day and the weather won't impact your party and you can decorate as much as you wish. But, you will have to clean before and after. People may look through your place and your personal belongings. And anything that gets damaged is yours. Catering is easier as you have the choice of making food beforehand and reheating. Or getting an outside caterer to come in.
Virtually – We have added this option as there's a chance due to COVID that we may be in lockdown. Holding a virtual baby shower is also suitable for people who have a lot of friends and family overseas. This is the perfect way to include them in the celebration of the pregnancy. If you are thinking of doing this read our in-depth guide on how to hold a baby show when in isolation.
PARKS
We are lucky to have some amazing parks in Perth where you can hire a gazebo or book a space. Below we have included some of our favourites;
Hyde Park — It has a total of 18 spaces you can hire and is suitable for between 25 to 100 guests. Ranging from $37 per hour up to $58 per hour this makes an affordable and beautiful location. There is free parking and lots of outdoor and playground space. These are all out in the open so the weather could play havoc on your festivities.
Scented Garden — Located in Zone 5A of Sir James Mitchell Park in South Perth, there is semi-shade and on-street parking. It is an intimate venue for holding a low key baby shower that holds up to 50 people. Besides Scented Garden, the city of South Perth has a large selection of venues to hire.
Rose Social Baldivis — Located south of Perth, Rose Social is a rustic farm outdoor garden. This could be the venue for you if you have a large budget. For example, a 30 guest high tea event is roughly $2,070.
Harold Boas Gardens – This garden is situated in West Perth and can accommodate up to 250 people. The rates will vary depending on your requirements so contact the City of Perth for pricing.
Wellington Square Park — It is located just around the corner from our baby gift shop. The revitalised Wellington Square Park is a cheap option located just outside the CBD. With plenty of open space and an amazing new playground, this is a great venue for a low-cost baby shower. But if this isn't to your taste here is a full list of locations to hire from the City of Perth. 
With plenty of parks in Western Australia, there is bound to be one that suits your requirements. To find a park you can hire contact your local government.
The benefit of having the party in the park is that there is lots of open space and cleaning will be at a minimum. You do have to be mindful that the weather can turn on you and you wouldn't have much privacy.
HALLS
Halls make for an easy and cheap option. Your local government will have a full list of halls and community centres in your area you can hire. However, some more notable ones are;
North Perth Lesser Hall — Built in 1902, Lesser Hall in North Perth is an ideal space for a baby shower venue. With a capacity of 50 people and a cost of $26 per hour, this venue is cute, central and affordable. For me, this is the best hall to hire.
Banjup Community Hall — Located in the City of Cockburn it has a capacity of between 50 and 100 guests. Contact the City for pricing as they have different rates depending on the venues they offer.
Holyrood Pavilion — I have previously attended a baby shower at this venue and loved it. I have also held two of my daughters birthdays here so it gets the tick of approval from me. Located in the City of Cambridge it has a capacity of 40 people with a small kitchen and toilets. You can hire this venue for $37.50 an hour or $262.50 for the whole day. Which would give you plenty of time to decorate, play games and open your baby shower presents.
South Perth Community Centre — This venue is perfect for a large guest list. The South Perth Community Hall is centrally located and has a capacity of 450 people. They also offer a range of equipment for hire. For pricing please contact the City of South Perth.
Thornlie Bowls Club — Situated in the City of Gosnells, the Thornlie Bowls Club offers rooms to suit up to 150 people. With a range of catering options and an option to hire greens, this venue would make for a unique baby shower venue.
Billabong Room — Located in the Herb Graham Recreation centre this venue has a maximum capacity of 175 people. This is just one of the hire venues the City of Stirling offers. The standard rate is $86 per hour.
The benefit of having your baby shower at a hall is that you have space to yourself. Most halls have a kitchenette where you can heat up pre-made food and put up decorations. You do not have to worry about the weather and they are cost-effective.
The downside is that you will have to organise all the catering, decorations and cleaning. Hiring a hall would be my preference.
Restaurants and Function Rooms
Perth has plenty of restaurants and function rooms suitable for baby showers. Here we have added some of our favourites;
Perth City Farm — This is a very cool venue and has two areas where you could hold your baby shower, the Art Room and the Barn. This venue would be perfect for people who are expecting a bigger crowd with rooms for between 150 to 500 people. Packages vary in price so you will have to contact the venue for a quote. If you are looking for a large venue this is the best option. This is also just around the corner from our East Perth baby gift shop.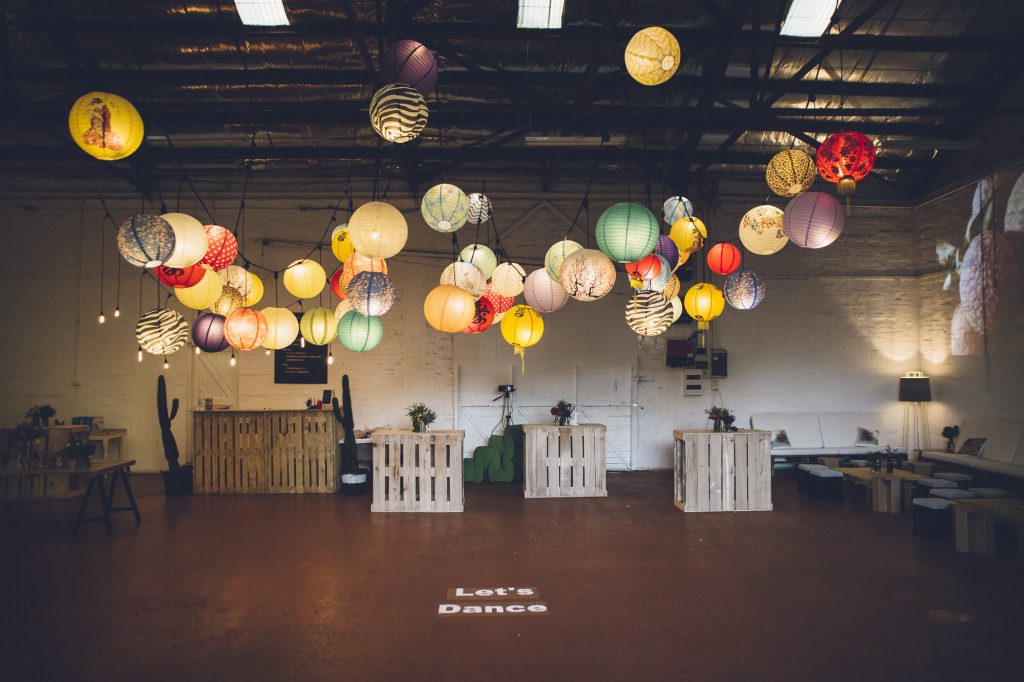 Bells Functions -Located on the Swan River, Bells Functions is an exclusive and licensed venue. They offer a selection of packages so please contact the venue for pricing.
Lathlain Function Centre — This venue has a variety of rooms to hire. Each room has different facilities, capacity and catering options depending on your needs.
Optus Stadium — For a unique venue you can't go past Optus Stadium function spaces. Whether you have 2 or 2,000 guests, they have the facilities to cater for any crowd. The Coaches Room is one of these spaces and overlooks the oval and suits between 25 to 100 guests.
Mount Lawley Golf Course — I recently attended a first birthday party at this venue. It has free on-site parking and offers rooms for between 10 and 180 people with picturesque views over the course. Contact the venue for pricing and availability.

Guildhall Event Space — Located in North Fremantle, Guildhall offers a variety of versatile event spaces. These include the reading room, the bar and the courtyard. Suitable for up to 120 guests, the pricing will differ depending on the space you choose.
East Fremantle Yacht Club — Overlooking the Swan River in East Fremantle, this venue offers rooms for between 30 and 300 guests. Pricing depends on which room you choose, to see all the options review their function packages.
The Sewing Room — For a venue with a difference, The Sewing Room is situated in a basement and is normally a live music venue. It can accommodate groups between 50 to 320 guests. This alternative venue is located in the heart of the Perth CBD on Wolfe Lane.
Three Six Five — Vin and Flower, also known as Three Six Five are situated in Northbridge. It has a capacity of up to 200 people and comes with a bar and kitchen facilities. It's a little on the pricy side with the venue hire starting at $1,000. I recently attended this venue for a Christmas Party which was decorated and well organised.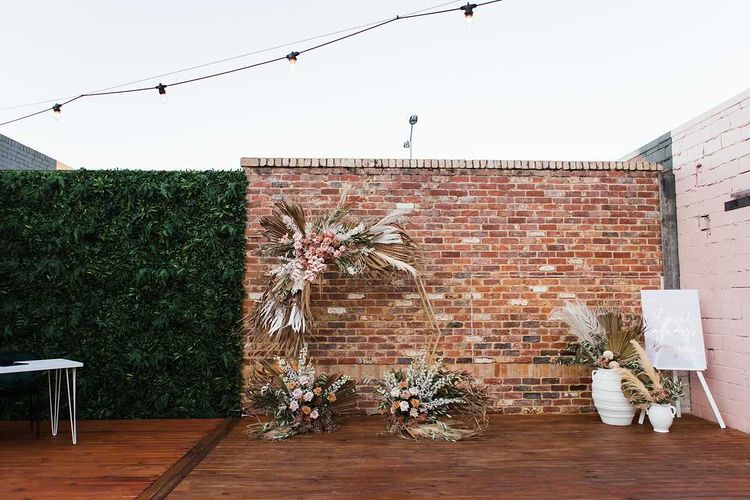 Bites by D — This cafe based in Mount Hawthorne specialises in High Teas with a capacity of between 15 and 40 people. They have a strict 2 hour time booking window and you should budget $40 per person. Bites by D also offer in-home service.
Amarluer Homestead — This venue also offers high tea in a private garden. Located south of Perth, Amarlou Homesteads rates are $66 per person and bookings are essential.
Beaumonde On The Point — On the Swan River in East Perth and close to our baby shower gift shop. Beaumonde on the Point is a premium venue designed for large gatherings, but, it can be adapted for smaller groups. With beautiful views over the river, you would be hard-pressed to find a more elegant venue. Contact them for pricing and options.
The benefit of having your party at a restaurant or function centre is that catering is offered. Also, the cleaning up and dishes are generally done by the venue. They can also be as big or as small you wish and you don't have to worry about the weather ruining your party.
The negative side is the cost and depending on the venue you choose, the privacy. Seated venues can also make it difficult for guests to mingle and play games. Ensure you speak to the venue before booking to confirm yours and their expectations.
Beaches or Surf Life Saving Clubs in Perth
Perth has some amazing beaches where you can hold your party. If your dream is to have your baby shower at your favourite beach contact the local council to see what options they have.
This resource from the town of Cambridge tells you what you need to do to hire a park or beach in their area. Note, there are restrictions on attendance and infrastructure. So be sure to contact the relevant council before booking.
If you are not keen to be in the open and prefer to hire a function room, below are some of the surf life saving clubs which offer a function room.
Floreat — The Floreat Surf Life Saving Club offers multiple venues within their complex. Prices vary from $60 per hour for 100 guests to $165 per hour for up to 200 guests. For me, this offers the best value for money.
Mullaloo — Located 25 minutes North of Perth, the Mullaloo Surf Life Saving Club offers a variety of venues to hire. Ranging in price from $60 to $150 per hour to suit a capacity of up to 270 people.
Cottesloe — One of the premier beachside venues in Perth, the Cottesloe Surf Life Saving Club offers a variety of venues to hold your party. These include a small 25 person function room and a larger 150 person room. It's guaranteed your guests will love the views!
Coogee — The Ocean Room at the Coogee Beach Surf Life Saving Club is suitable for up to 180 people and has views over the ocean. Which will make for a memorable baby shower.
Secret Harbour — An hour south of Perth, near Rockingham, the Secret Harbour Surf Life Saving Club has different venues to rent. Work on a cost of about $80 per hour.
Here is a full list of all the Surf Life Saving Clubs in Western Australia. Contact them to see if they have any venues for hire.
The venues mentioned above offer a variety of packages, equipment hire and facilities. It is essential for you to understand what the venue is offering before booking. Also, it's important for you to confirm with the venue what your expectations are.
I hope this baby shower venue guide has given you some inspiration. If you feel we have missed a location or you have a comment on the ones mentioned please leave me a message.