After announcing you're pregnant you will be regularly asked the gender of your baby. Many couples decide to wait until the baby is born before telling people. While others want to celebrate in style by throwing a gender reveal party.
What is a gender reveal party?
As the name suggests, this is a party where you reveal the gender of your baby. It is attended by family and friends in a relaxed atmosphere.
How does it differ from a baby shower?
A gender reveal party is different to a baby shower in many ways. They are less formal, both men and women attend, no games are played and gift-giving isn't compulsory.
Less Formal — A gender reveal party is more relaxed and less formal than a baby shower. The dress code for a reveal is smart casual while for a baby shower you are expected to dress up.
Men and Women Attend — It's common to invite men and women to the gender reveal party. While traditionally the etiquette of a baby shower is only to invite women. But these days more and more men are being invited to attend the shower.
Gift-giving differences — The cost of the gift will be more for the baby shower than for the gender reveal. But it isn't compulsory to bring a gift to either. The hosts have invited you to celebrate this time with them, not to get presents from you.
Do you bring a present to a gender reveal party?
In Australia, if you have been invited to a gender reveal party it's best to bring something. Although it's not compulsory to give a gender reveal present. It's nice to arrive with something rather than empty-handed. It doesn't have to be expensive as you will spend more on a present for a baby shower in the future. And another small gift when the baby arrives.
What type of present should you bring to a gender reveal celebration?
The gift you bring shouldn't be too expensive, save that for the baby shower. There are some things you should consider when buying a present for the reveal party. These are;
Gender Neutral — As you won't know the gender of the baby it's best to stick with a unisex present. Stay with neutral earthy colours and you can't go wrong. Don't specifically buy a gift for a boy or girl.
Age appropriate — Buy something that the parents-to-be will use in the first 3 months after the baby is born. This way they can use it straight away and not worry about storing it for later. Where it will be forgotten and not used at all.
Practical — There is no use in buying something that won't be used no matter how stylish it is. Make sure the gift you buy is practical.
We hope you have found this article helpful. If you have any questions please feel free to contact me.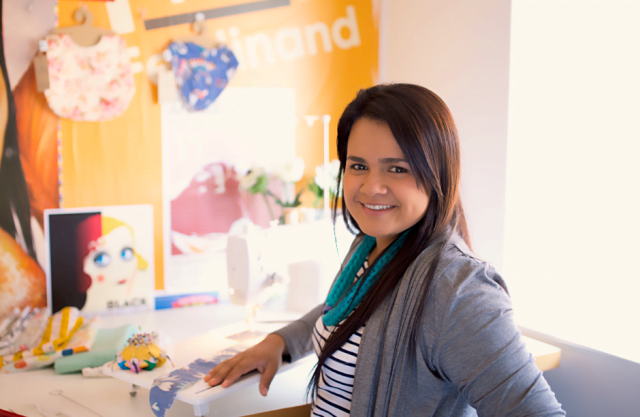 This article was written by Luisa Figueroa. She is the owner, designer and maker of the My Little Love Heart range of baby presents and accessories.