When it comes to etiquette for baby shower gifts there are a few things you should know. Note that everyone's circumstances are different. Guests may not be able to afford to bring a gift. Also, the recipient may request no gifts. Baby showers are about the celebration of the pregnancy and the baby-to-be. Gifts are not the priority and should never be. But we have answered the most common questions below to assist you with gift etiquette.
Can you go to a baby shower without a gift?
Yes, you can. Although it is common for people to take a present with them. The recipient would much rather have your presence than a gift.
No, it's not rude to open the present at the shower. In fact, a lot of guests like to see what others have brought.
When do you open baby shower gifts?
You can open them at the party or after everyone's left. People's opinion differs on which is the best. Some people love to see what others have given while others prefer to have their present opened at a later date. It's up to the parents to be to decide.
Do you buy for the mum or baby?
When selecting a present you can choose to buy for the mother, baby or father. But it is normal for people to buy for the baby. This is because the idea of having a baby shower is to help prepare for the arrival of a newborn. But our bub and mum presents are extremely popular. As people like to spoil their friends as well as the baby.
Do you take the gift to the baby shower?
It is custom to bring the gift along to the baby shower with you. If you aren't attending or are overseas, you can always post it beforehand. If you are sending something from overseas these Australiana-themed baby gifts are popular.
How do you ask for gifts for a baby shower?
You shouldn't specifically ask for a baby shower present. The main aspect of having a baby shower is spending time with friends and family and celebrating the pregnancy. You can however add a note on the invite about where you're registered. You can also mention on the invite about donations, gift vouchers or not to bring a present.
What should you not bring as a gift?
There are no hard and fast rules about what you shouldn't give for a present. Keep it age-appropriate and practical and you won't go wrong. Some people prefer not to receive nappies but we cover this further in the section below.
Who should you address the present to?
It's best to address the gift to both the mother and the father, even if the shower is a women-only event. This helps to include all the members of the family in the celebration.
When do you give the present?
It is customary to give a gift when arriving at the baby shower. However, the host would prefer you attend without a gift than for you not to come at all.
We hope you have found this article on the etiquette of baby shower gifts helpful. If you have any questions please feel free to contact me.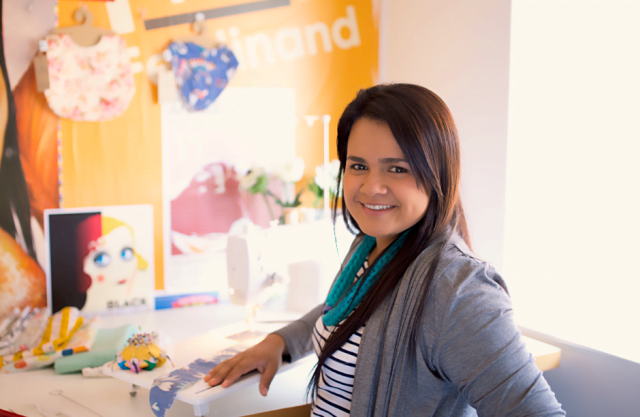 This article was written by Luisa Figueroa. She is the owner, designer and maker of the My Little Love Heart range of baby gifts. She has been working within the fashion industry for over 15 years and specialising in baby accessories for the last 5. Her love of fashion has enabled her to work and study around the world.