We specialise in baby gifts and hampers and can send them to Port Hedland, Karratha, or anywhere in the Pilbara from our East Perth shop.
Occasions to celebrate with a baby hamper
If you live in the Pilbara you shouldn't miss out on all the fun of celebrating a pregnancy or newborn. Here are some of the main occasions you can give baby hampers for;
Baby Gifts Delivery to Karratha, Port Hedland, and the Pilbara
The Pilbara region is made up of the town of Port Hedland, the City of Karratha, and the Shires of Ashburton and East Pilbara. And as we use the Australia Post network we send our baby presents all over these areas. 
This also covers the mining towns of Newman, Tom Price, and Panawonica. Other towns where we send our baby hampers in the Pilbara region are Paraburdoo, Wickham, Dampier, Onslow, Roebourne, and Marble Bar.
These are all sent from our East Perth hamper shop and we offer a variety of delivery options to meet your requirements.
If you have any questions about our gift hampers or delivery to Port Hedland, Karratha or anywhere in the Pilbara region please contact us.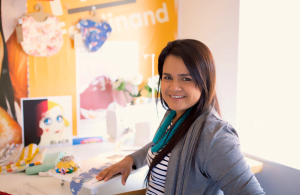 This article was written by Luisa Figueroa. She is the maker, designer, and owner of My Little Love Heart which specialises in baby gifts and hampers throughout Australia.