We have a large selection of boys baby shower gifts that are practical, stylish and made in Australia.
In addition to the above items, below we have some ideas on how to choose the best baby shower present for a baby boy.
What to look for when buying a baby shower gift for boys
When choosing an appropriate gift there are a few things you should look for. These are;
Safety
When buying for a baby make sure they are safe. You can do this by checking the items have tags including any safety recommendations and that they meet Australian Standards. They should also be made from quality materials and inspected before purchase and use. But most importantly the items should be age appropriate.
Age Appropriate
Make sure the gift you buy is age appropriate. Specifically, something that will be used in the first twelve months of the baby's life. But ideally, products that will be used in the first six months. One of the main purposes of a baby shower is to help the new mum and dad with buying items for the newborn. So having an age-appropriate gift will help them with these costs.
Practical
Giving a practical baby shower gift for the baby boy is one of the most important things. That's why we carefully select items in our hampers that will be used within the first six months. And we offer a large selection of practical items including bibs, burp cloths, breast pads, teethers and more.
Stylish
There's no point in buying something that looks terrible and that they won't want to use. It's also nice to hand over a stylish and well-presented gift that the parents will love to use.
Locally Owned
When selecting a baby shower hamper for boys you should buy from a local company like our gift shop. Small businesses like ours are normally run by families and every dollar you spend will help them live out their dreams. While if you are buying from larger companies you will be supporting their shareholders.
Also supporting local businesses has a positive flow-on effect. These are the types of companies that will buy from other local businesses and also support small businesses. For instance, our candles are brought from a small business in Perth, our printing material is all done locally, and where possible we buy our fabrics from businesses located in Australia.
Boys or Unisex Designs
We have a selection of boys and unisex prints. These include Lions, Dinosaurs, Clouds, Rainbows, Bananas, and Shadows designs. These all come in a range of sizes with a variety of different products. And with a selection of different price points.
Solid Colours
In addition to the printed sets we have a range of solid colour baby shower presents that would be ideal for a boys or unisex gift. These colours include Yale Blue, Indigo, Grey, Sky Blue, Navy, Mustard, Aqua, Black, Oatmeal, Tan brown and Sage. These also come in a variety of sizes so you can choose one to suit your budget.
Australian Made or Australiana Themes
The majority of the pieces in our boys baby shower presents are handmade in Australia. In addition, we have a selection of Australiana-themed baby gifts. These are the Koala and Kangaroos prints. They come in different sizes which contain a variety of different products. So ideally if you are looking for a baby shower gift for boys you should choose an Australian Made baby hamper.
Something for Mum
Although most people buy a baby shower gift for the baby, or off the registry, you could always get something for the mum to be too. We have a few of our sets that contain items for both mum and baby. These are the rainbows, lions, koalas and kangaroos sets.
Each set has a few items for the mum-to-be. Depending on the set you buy they may include a burp cloth, breast pads, or a non-alcoholic drink.
Gift Wrapped
When handing over your gift you want it to be presented nicely. And we go out of our way to make sure all our sets are beautifully presented. We have a variety of different wrapping styles and will gift wrap your set in the best possible way. If you prefer to wrap it yourself we have a few suggestions in our baby shower gift wrapping article.
Card with Mesaage
All our baby shower gifts for boys come with a card. And we are happy to include a message for you. We will handwrite this on the card and organise delivery. If you are struggling with what to write we have some baby shower messages you might like to use.
We hope that these ideas have helped you choose the best baby shower gifts for boys. If you have any questions please feel free to contact us.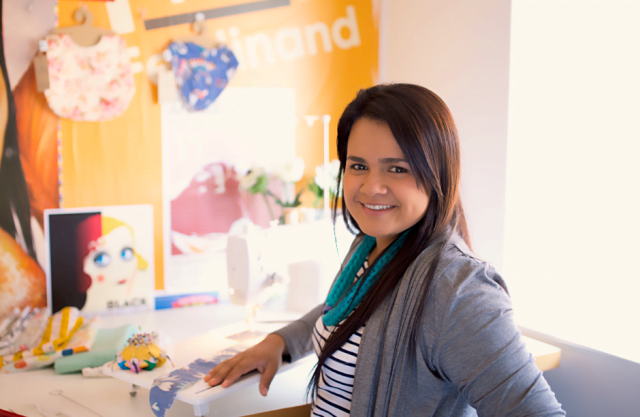 This article was written by Luisa Figueroa. She is the maker and owner of the My Little Love Heart gift sets and baby accessories.